Pre-requisite: Someone needs to be On-Site and in front of the station in order to touch the 9 calibration points. Note: If a support member can't access the POS station remotely via Team Viewer then a USB keyboard is also needed on-site.
Step 1
Press the blue "K" button in the bottom left corner to reveal the system menu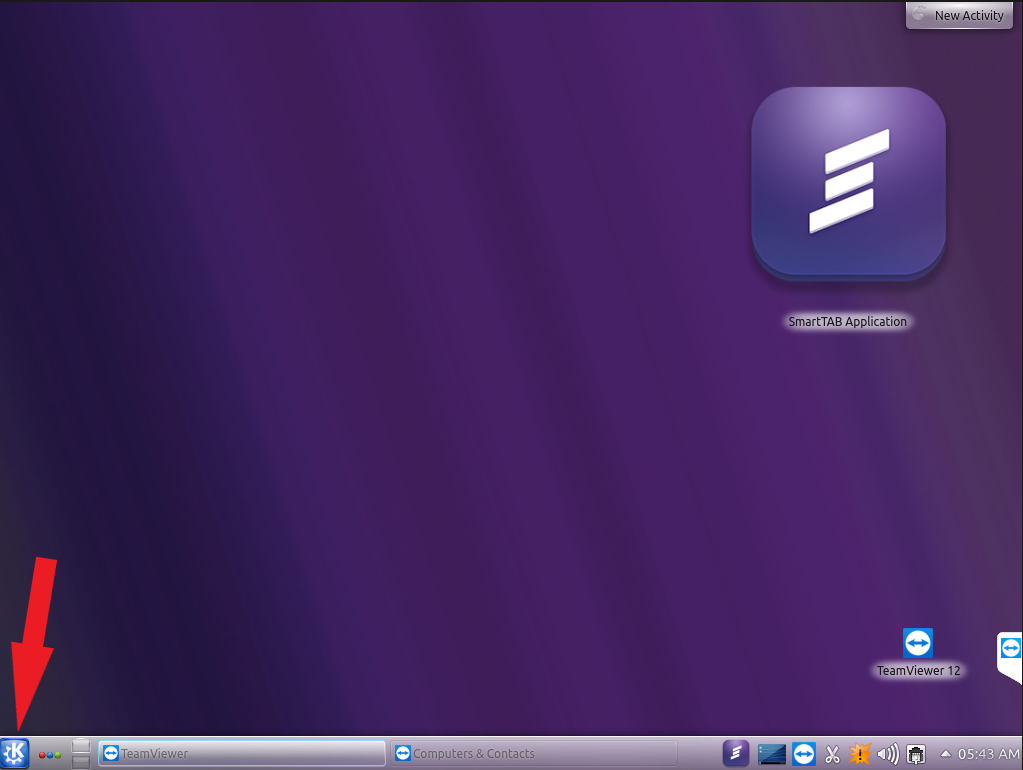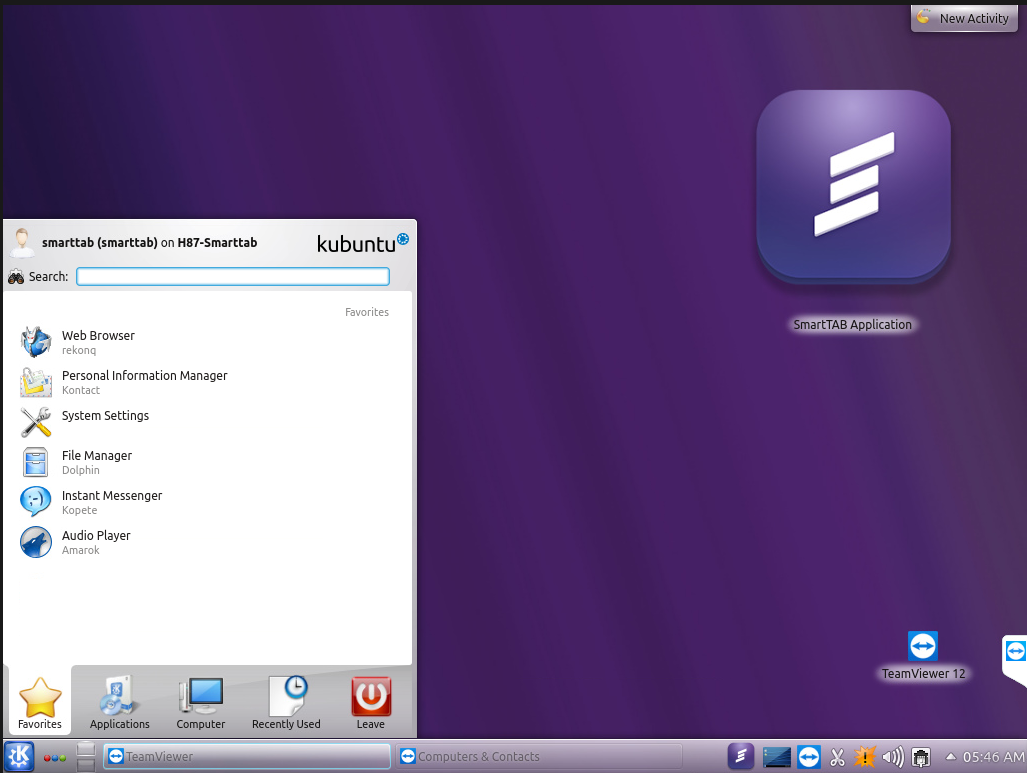 Step 2
Type Konsole and click to launch it.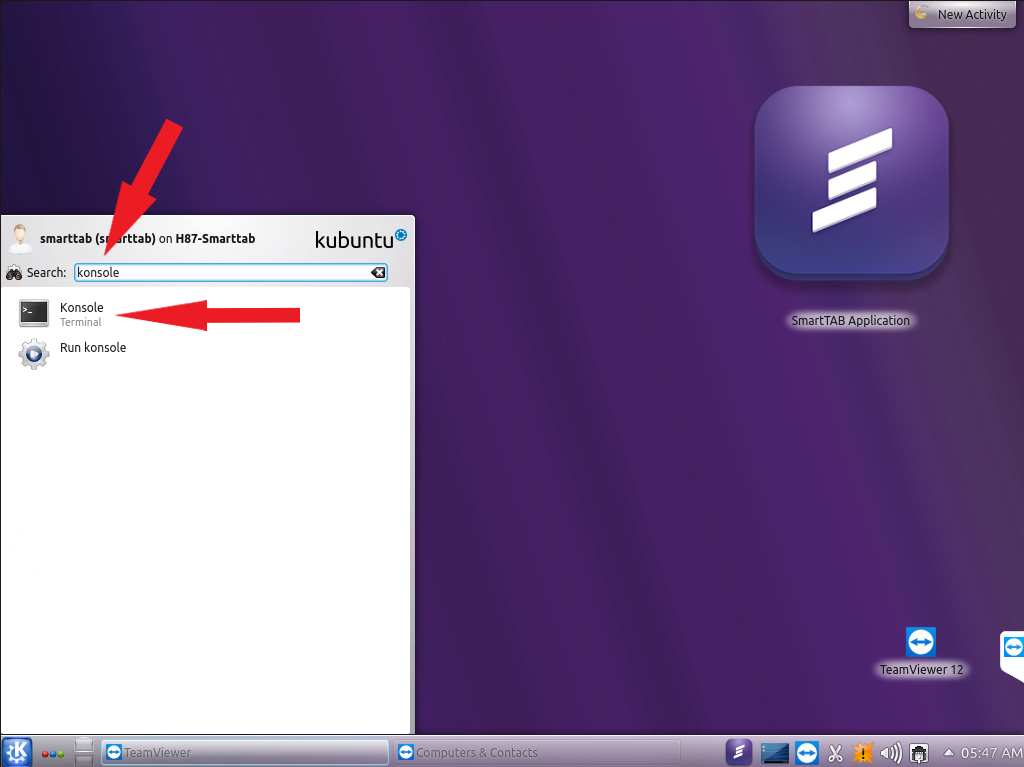 Step 3
Once you open Konsole you will see a new window with a black background and white text. Change your current directory by entering the command cd/opt/touch. and pressing Enter.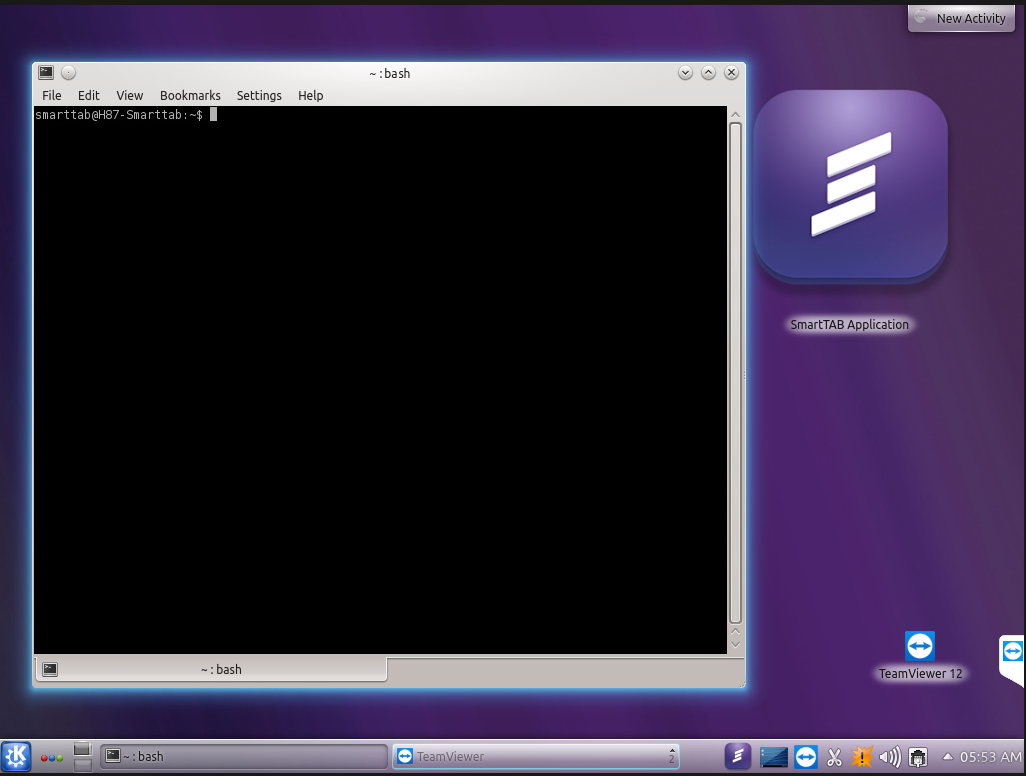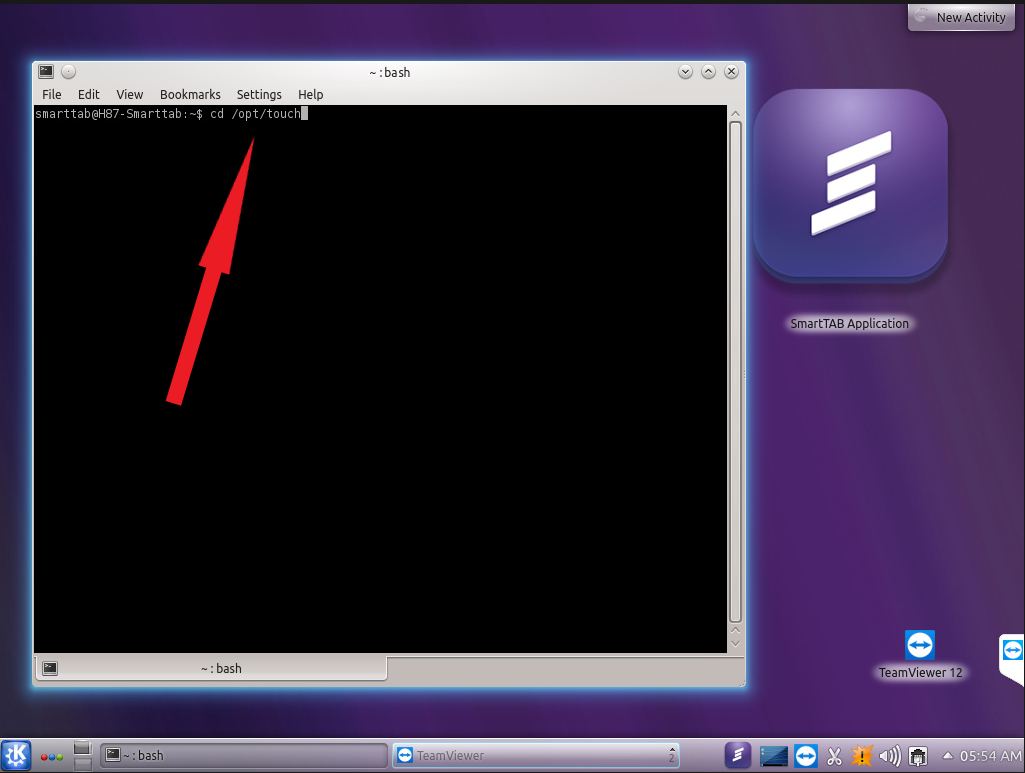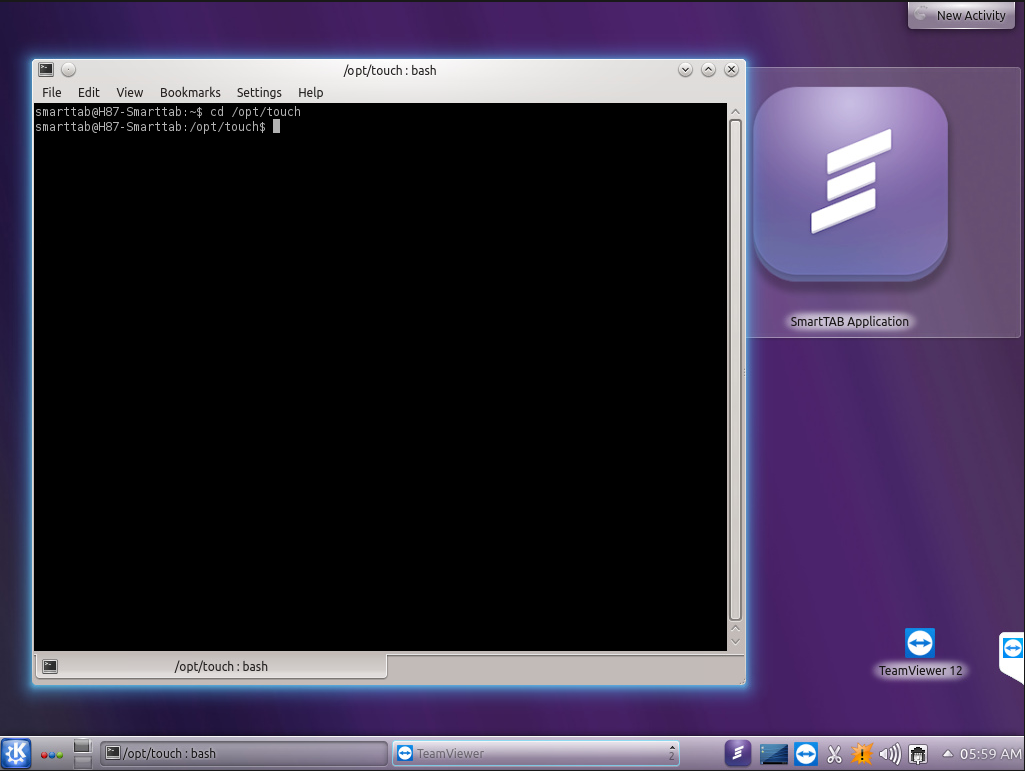 Step 4
Run installation of touch screen monitor drivers by executing install_touch.sh (input the command, press  Enter): ./install_touch.sh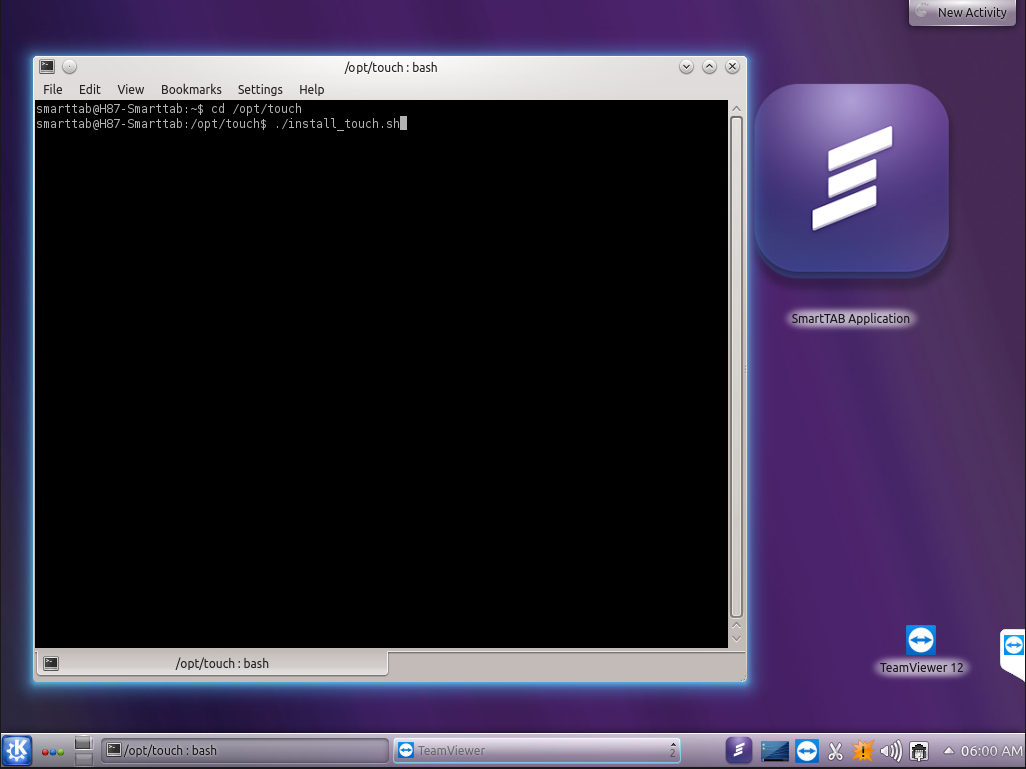 Step 5
Enter the password you have setup for your ubuntu user – 123
Step 6
Go through the questions in the installation process: Do you agree with above patent declaration?   "Y"
Step 7
Using of interface controller for touch screen device:
(Q) Which interface controller do you use? (I) [1] RS232 [2] USB [3] PS2 :
Choose "2"
Step 8
This question may or may not appear:
(Q) Do you want to add it to black list?
choose "Y"
Step 9
Please confirm the touch controller is linked with your device. Press Enter.
Step 10
Next question about patching kernel
Choose "Y" (Yes, i've patched kernel already)
Step 11
How many controllers do you want to plug-in to system ?
Step 12
After the driver is installed your system will be rebooted automatically
Step 13
After your system has restarted you should calibrate your touch screen monitor
Step 14
Run Terminal (in kubuntu – by pressing Alt+F2 on keyboard and typing in "Konsole")
Step 15
Run calibration program by typing "eCalib" and pressing Enter
Step 16
Select 9 point calibration by choosing "2"
Step 17
Press your finger into the circle that is highlighted (press and hold until the circle is filled with blue, move to the next highlighted circle until all are done)
Step 18
You may need to restart the station again in order to get the touchscreen work properly after the calibration was complete
Step 19

Great Success