Prerequisite: On-site and able to access a stationary POS Station. *You cannot do this with a mobile POS, aka iPad system.
If your venue has 2 or more POS stations, there is a good chance your main station will be located in an office or A/V rack.  It will also be a small form factor computer (Dell or Lenovo branded 98% of the time) instead of a full POS station.  In most cases, a monitor (small 7 inch is the most common) will be attached and you will see a window with the POS software loaded on it.  If no monitor is attached, the main station will most likely have a physical label such as "POS MAIN STATION" or "SMARTTAB POS MAIN".  If the main station is a small form factor computer, it will usually be a square-shaped black box with Dell or Lenovo branding.
If you only have 1 POS at your venue, then most likely that is the main station as well.  However, this might not be true if you allow self-ordering at your venue.  In that case, you might also have a separate main station.
Locate the Gear Icon and gray info box at the bottom left-hand corner of the POS login screen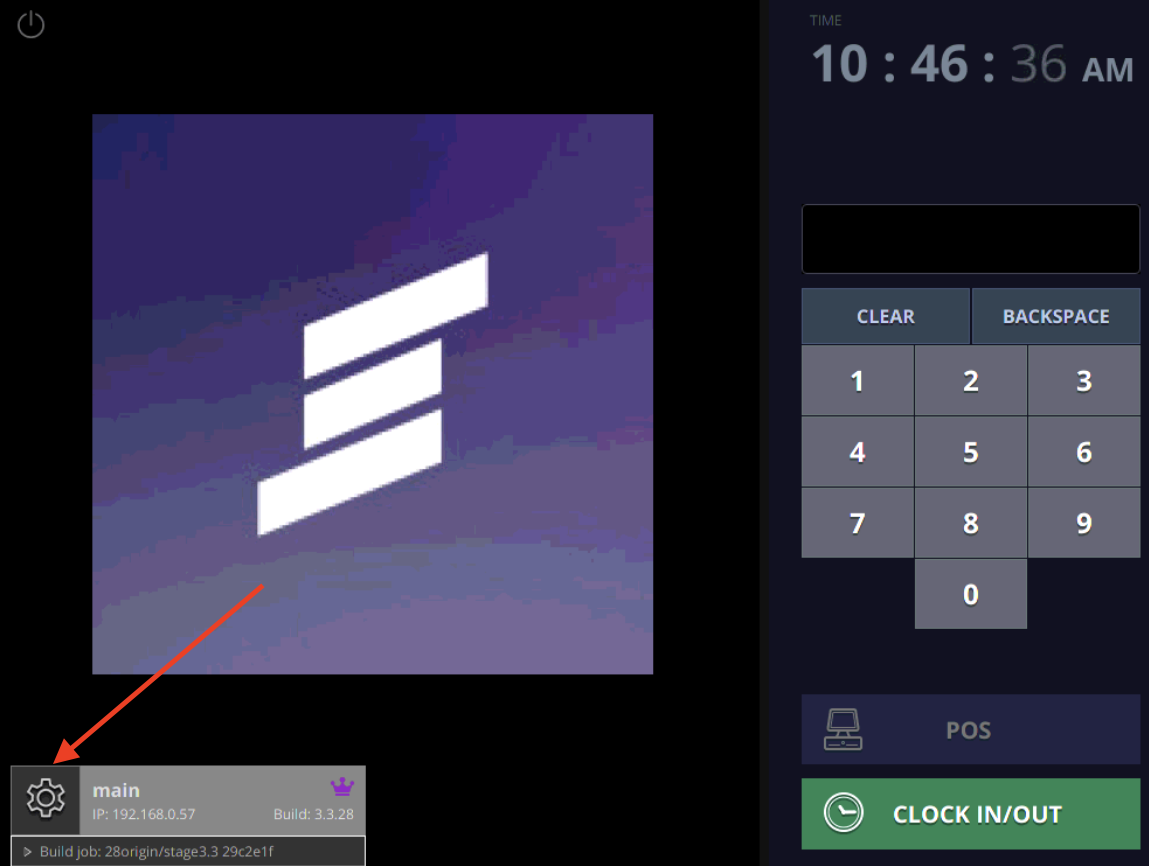 If you see a pink (magenta) crown icon within the gray info box then you have located the main station.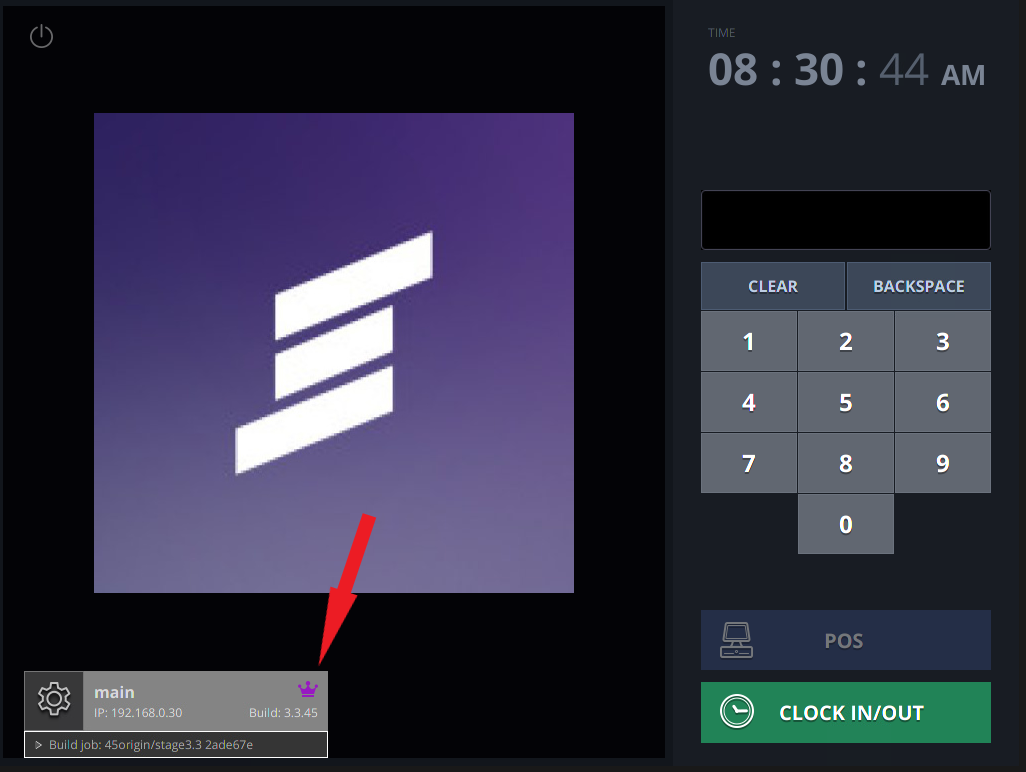 If you have looked at all the POS stations but still cannot locate the main station then it is most likely in an office or network room, but there is a way to get some help through the gray info box. Locate the gray box as shown below and if there is no pink crown, then click on the tiny ">" in the bottom left corner of the info box.


After clicking on the ">" the info box will expand and show a list of stations at your venue. This list will show the pink crown to the right of the station that is your main station. The name of the station, assuming it hasn't been changed, will give you a clue as to where it is. In this example, it gives the clues that it is a Dell computer and located on their network rack.