Prerequisite: This process has been expedited with our new SmartTab Web portal login system
Step 1
Access our SmartTab Web portal login system, there you can access your back office where you are the master account holder, and can log in and log out using your own email and password combination. 
Step 2
A temporary password will be provided, and we HIGHLY SUGGEST YOU reset your password by clicking 'FORGOT PASSWORD' and entering your email address, and look for the email that will provide you with a link to create a new password. If you do not see an email right away, check your junk and spam folders and mark the email as not junk/spam.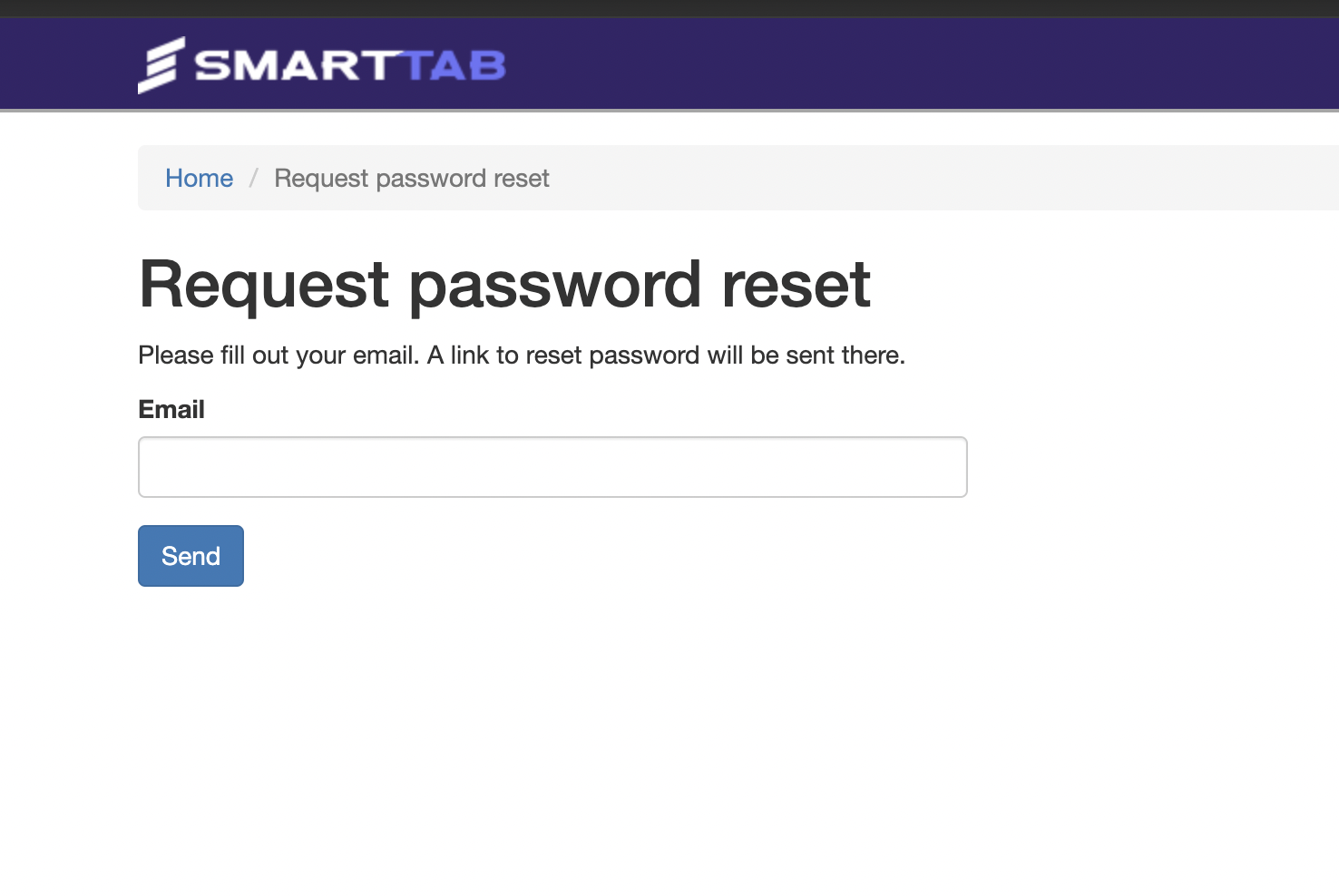 Step 3
You are now entirely in control of your own login password, and can now grant access or restrict access to others on your team. 
Instructions on How to Setup SmartTab Web Portal Access to Others
https://smarttabsupport.com/knowledge-base/setting-up-single-user-password-authentication/