Prerequisites: Use Web URL for venue.
Hamburger Icon -> Reports -> Timesheet Tab
Step 1
Select the date range you would like to view.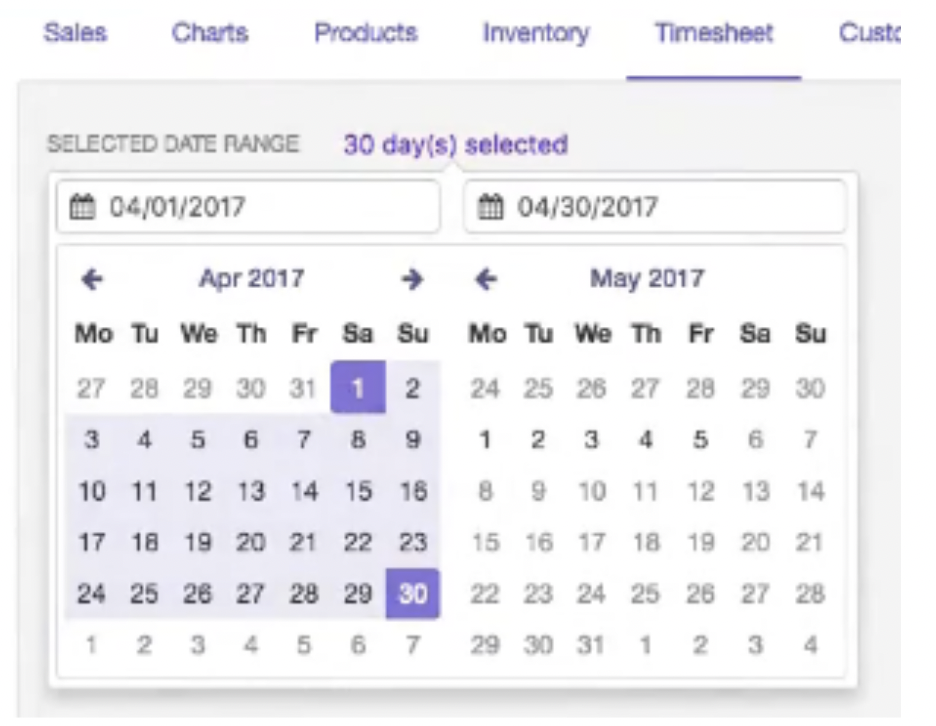 You will see all staff that have worked on the days selected and see the data broken up as seen below:

Step 2 
Click VIEW TIME ENTRIES under the staff member you would like to view.
This will show you the times and days this employee worked within the selected date frame.
Step 3 
Click on the PENCIL icon on the right to adjust their clock in/out time and their tips. Click the PENCIL icon again to save. Note: You can only adjust their time once they have clocked out.
OVERTIME hours will be highlighted in RED.
You can EXPORT your timesheet via CSV or to a Payroll System of your choice.
You can also view the payroll as a chart to get better insight on your labor costs.