Prerequisites: Start at the Web URL for the Venue.
Step 1
To view Sales Reports, Click on the hamburger menu icon on the top left and click on REPORTS.
This will take you to the Sales Reports page where you can select a DATE AND TIME you would like to view.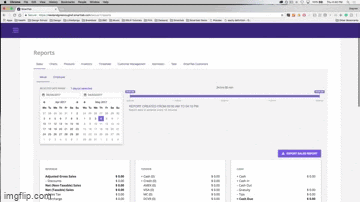 This page will show you the data relating to these sections.

REVENUE GROUPS are broken down into ADJUSTED GROSS SALES, DISCOUNTS, and NET SALES.

You will see LABOR, REPORTING GROUPS you have assigned, and amount of DISCOUNTS for the selected date and time.

CUSTOM TENDERS will show you gift card sales and SALES BREAKDOWN will show you a quick rundown of the different products you are selling.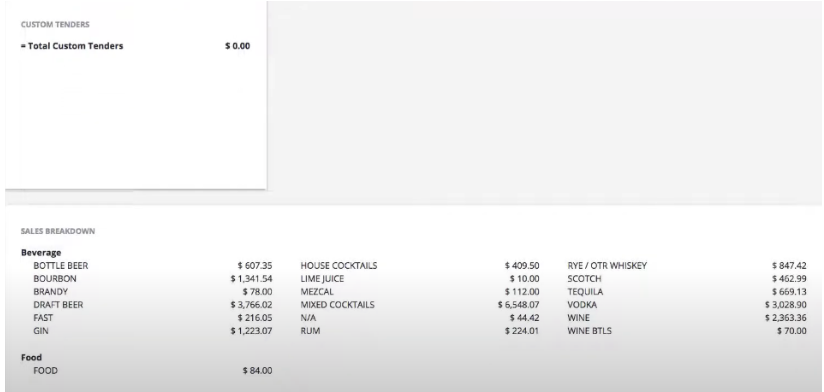 Step 2
By clicking on the EXPORT button on the top right generates a document in EXCEL or GOOGLE Sheets.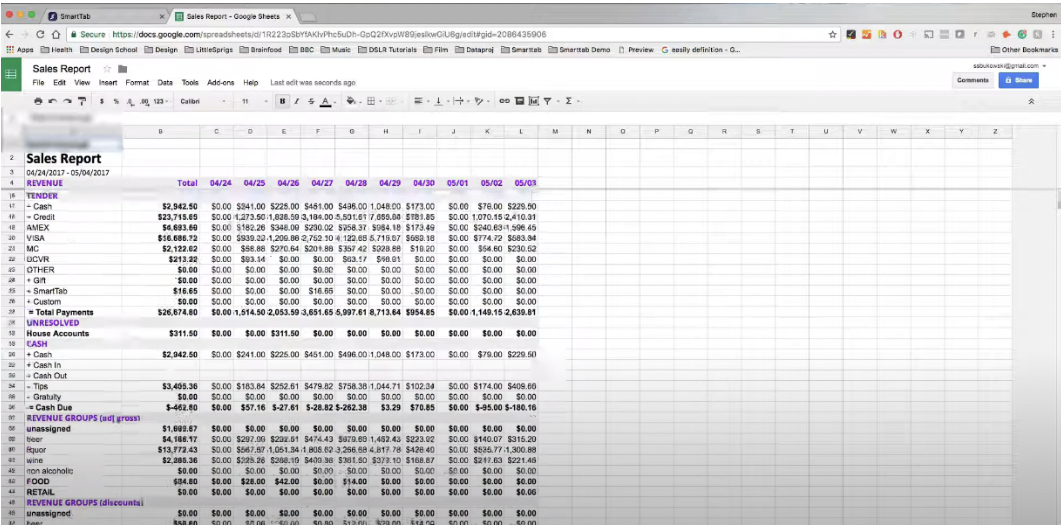 You can also view Sales Reports by employees.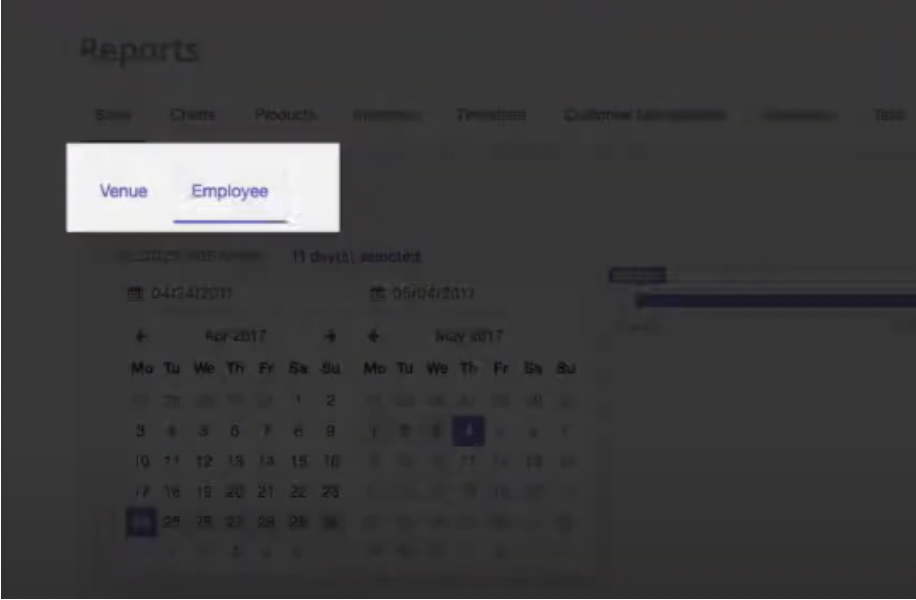 This page is broken down as shown below.