Use coursing to be able to ring up separate courses on a single tab and have them fire to the bar and kitchen printers at the appropriate time
Step 1
Start a TAB and ensure Enable Coursing is checked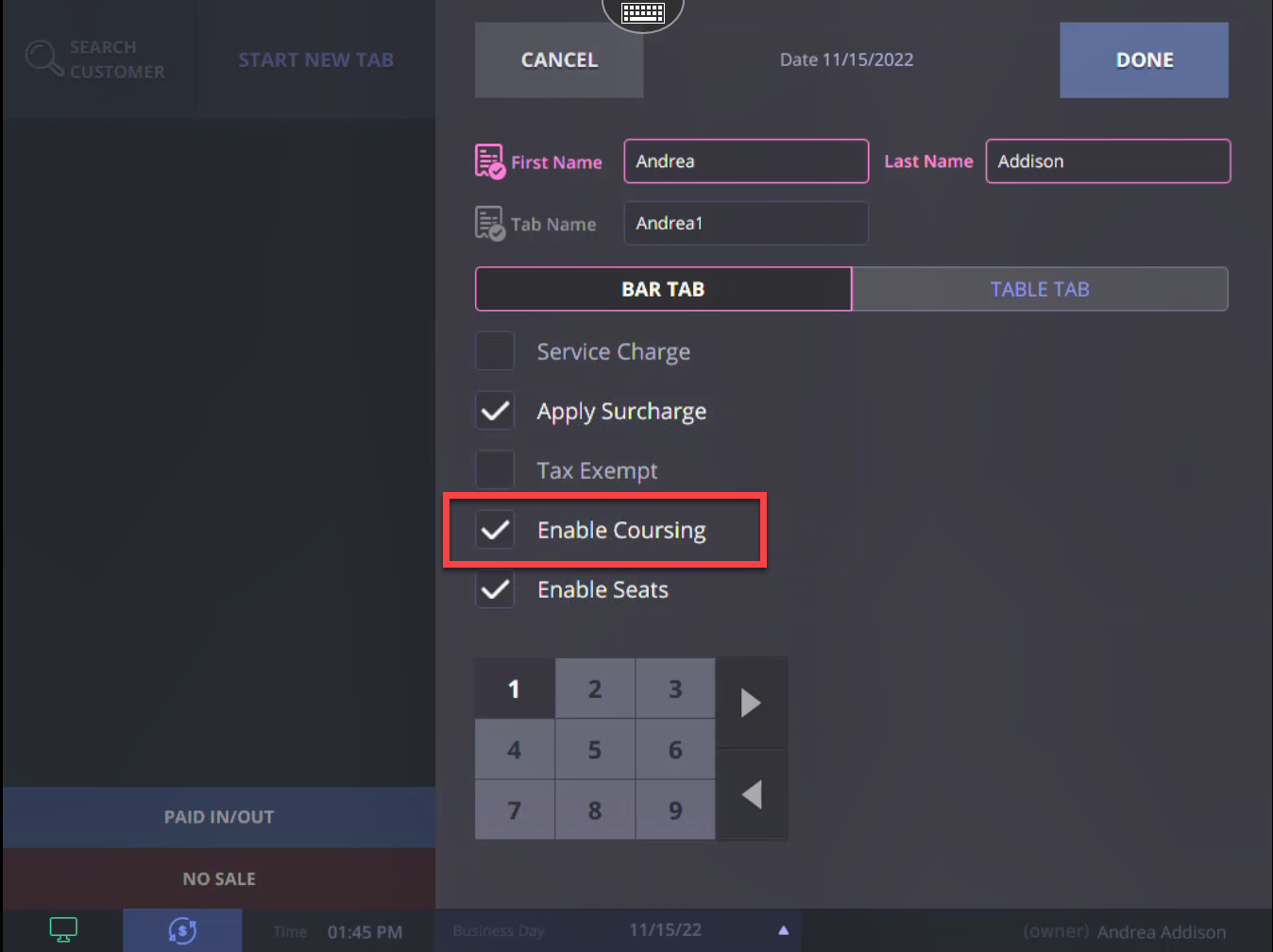 Step 2
With Coursing enabled you will see the courses listed above the payment information. Select a course number to add items to that course.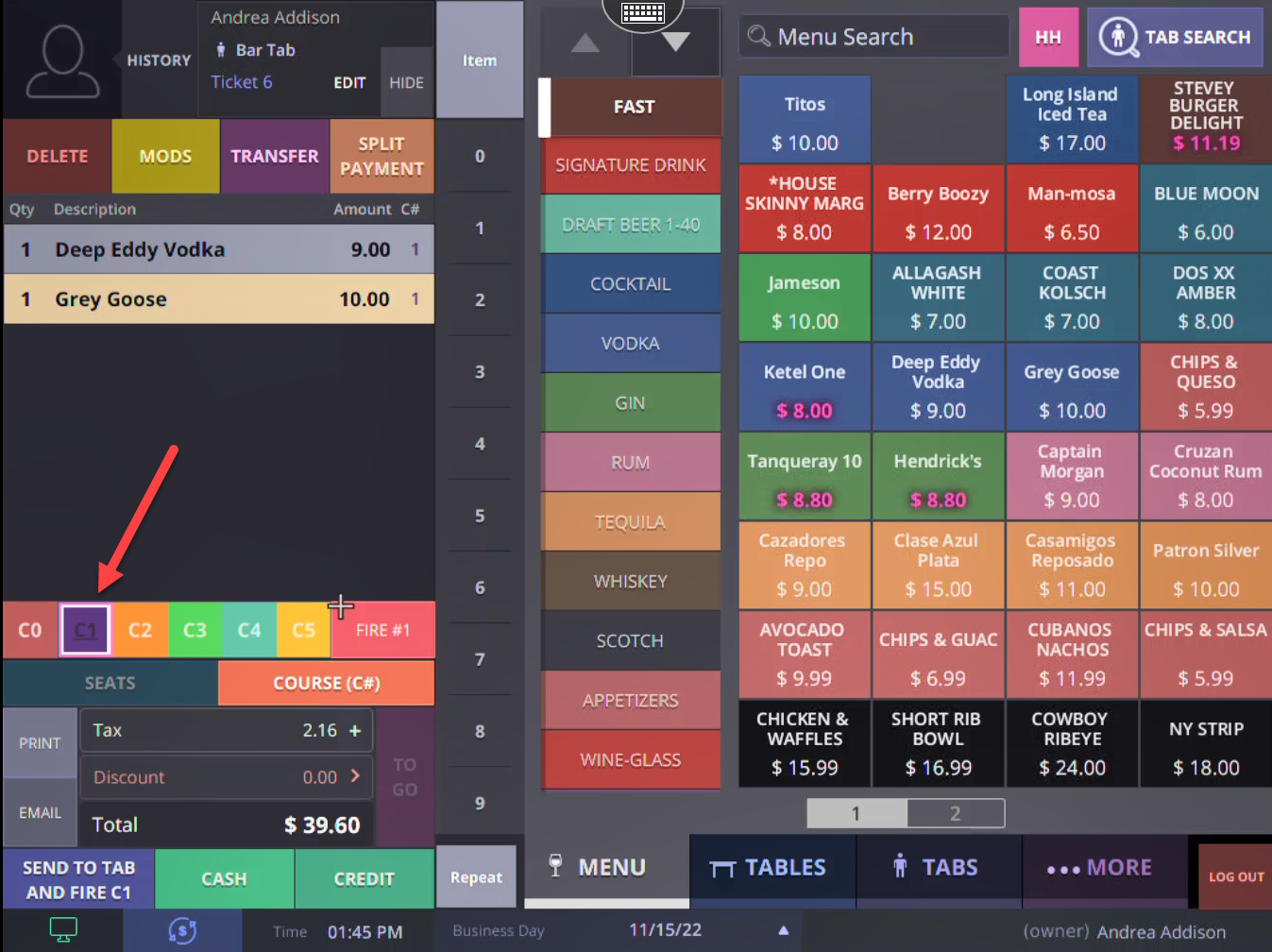 Step 3
Select another course to add items to that course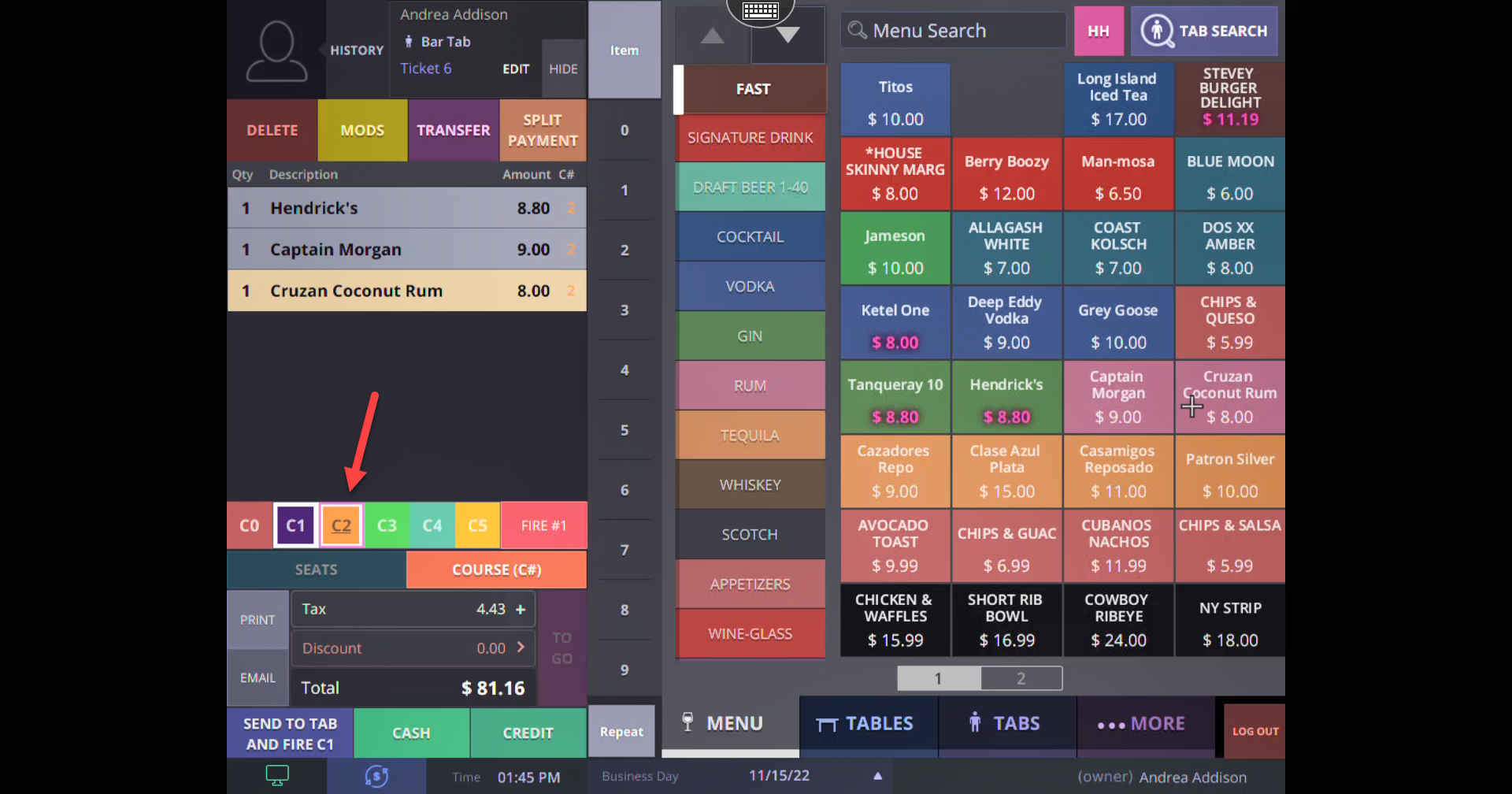 Step 4
Any course with items added in it will show with a white boarder. The course that is currently being viewed will show with a Pink boarder.
To de-select a course and view the entire tab, click on the selected course to de-select it.

Step 5
When the items are ready to be made by the bar or kitchen, select the Fire # option. The fire option will only fire the courses in sequential order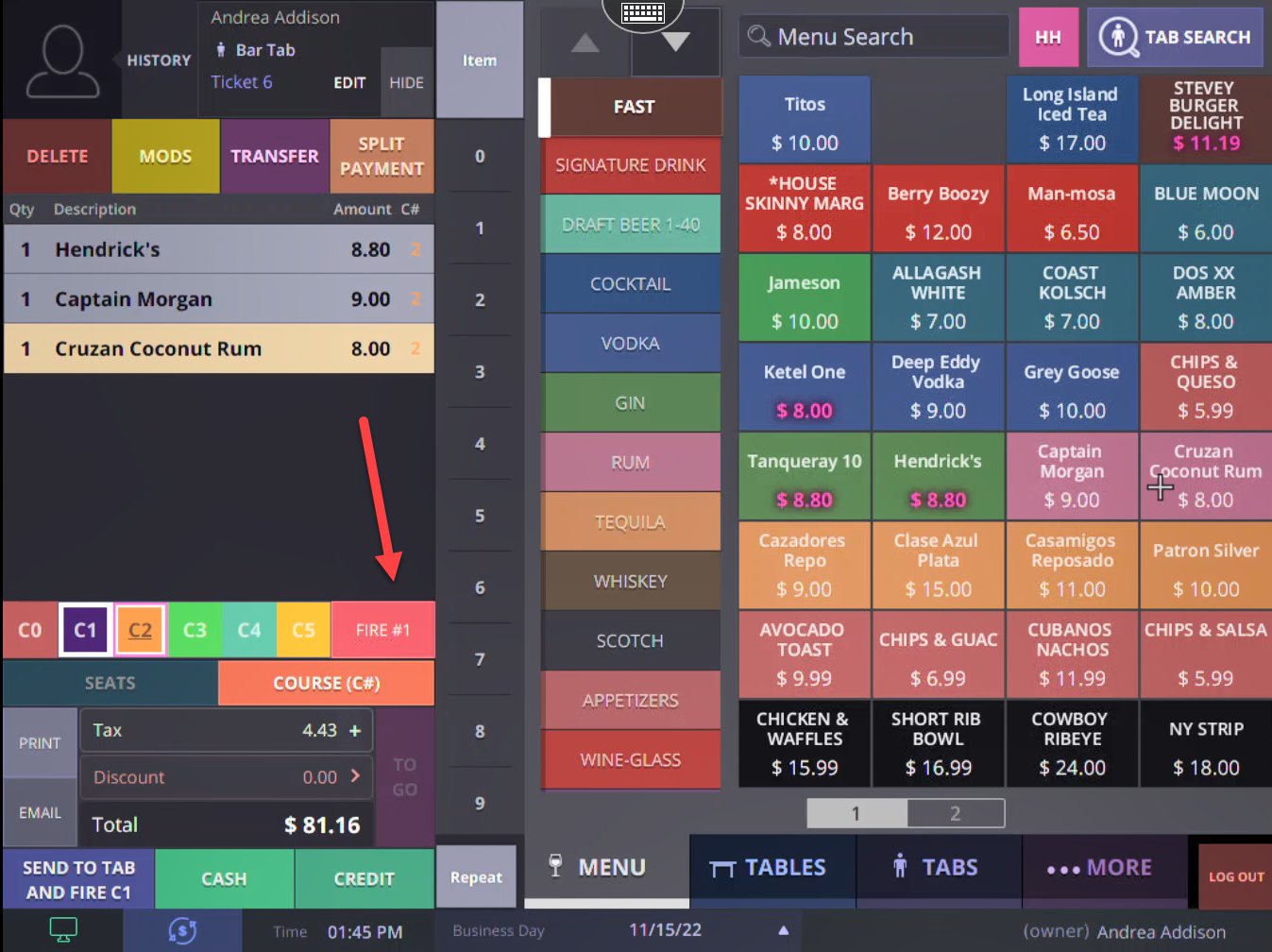 Step 6
Once a course has been fired it will appear with a red line through it. You can not modify a course after it has been fired