Step 1
To view tabs click "Tab Search" in the top right corner of the screen or "Tabs" near the bottom right section.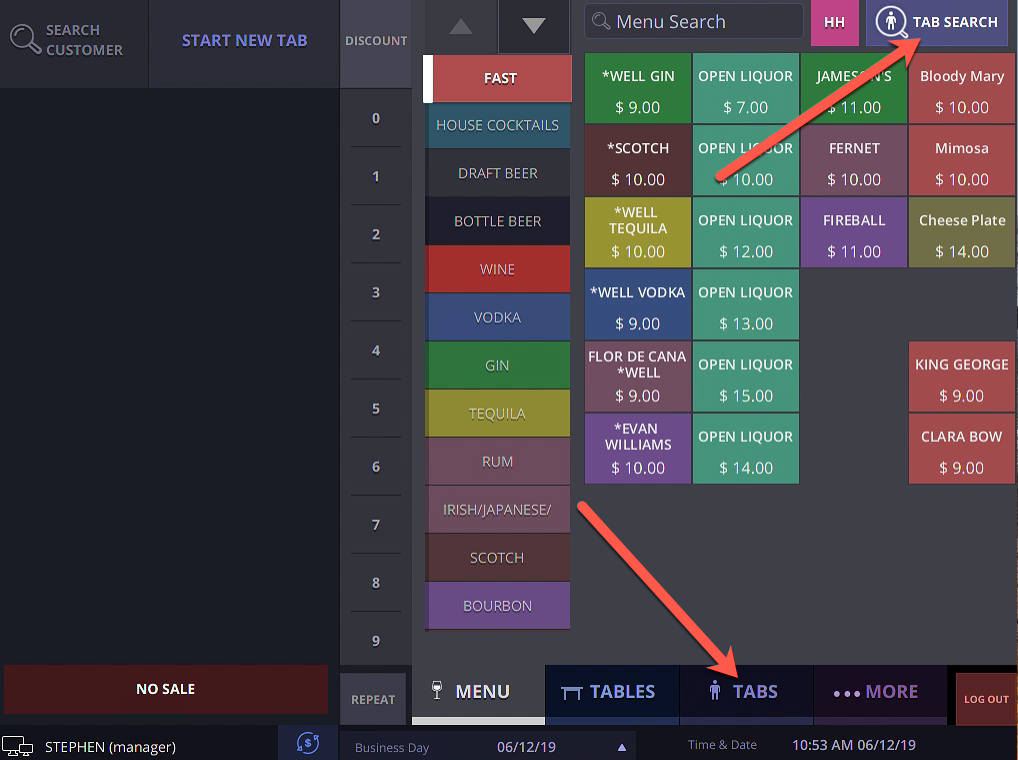 Step 2
Click the tab you wish to view once to bring it up.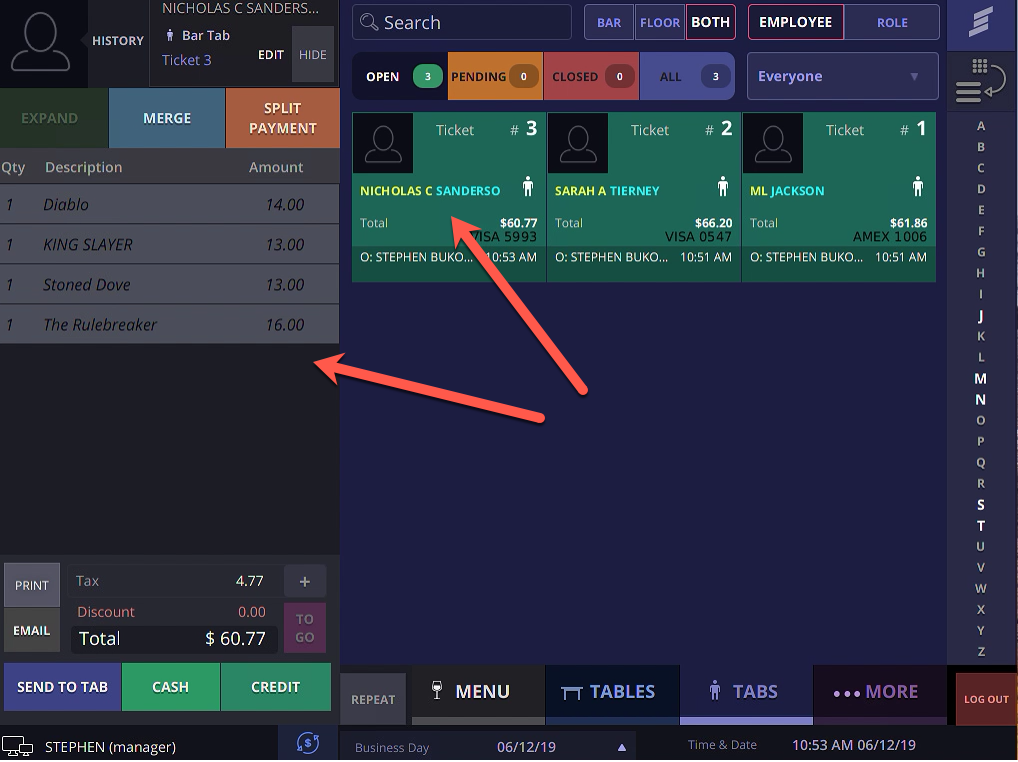 Step 3
Double Click the Tab or Select "Menu" to bring up the main menu and add new items.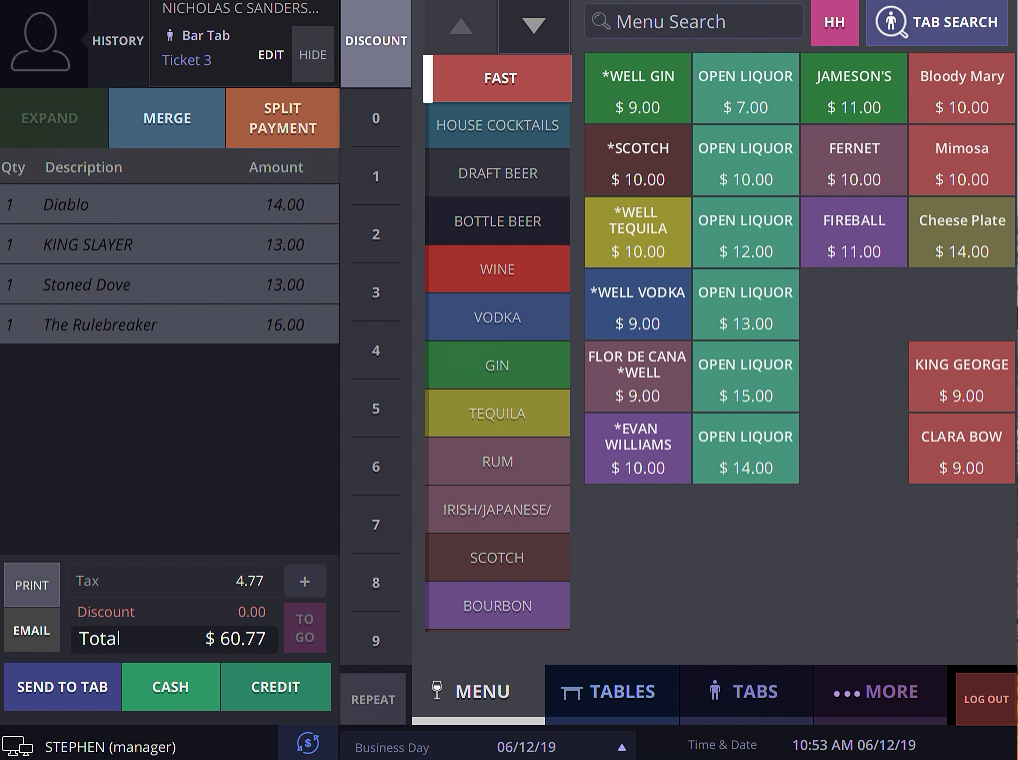 Step 4
Once you've added new items click "Send To Tab" on the bottom left corner of the screen to return to the main menu.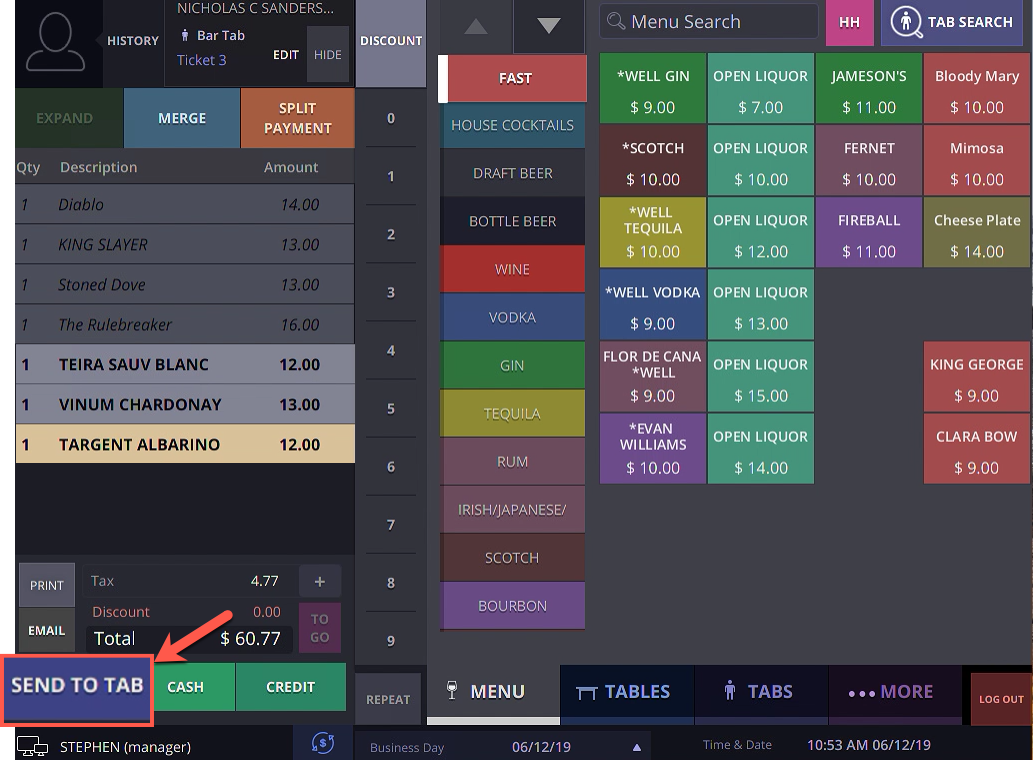 Step 5
When your customer is ready to close out, click "Credit" on the bottom left section of the screen.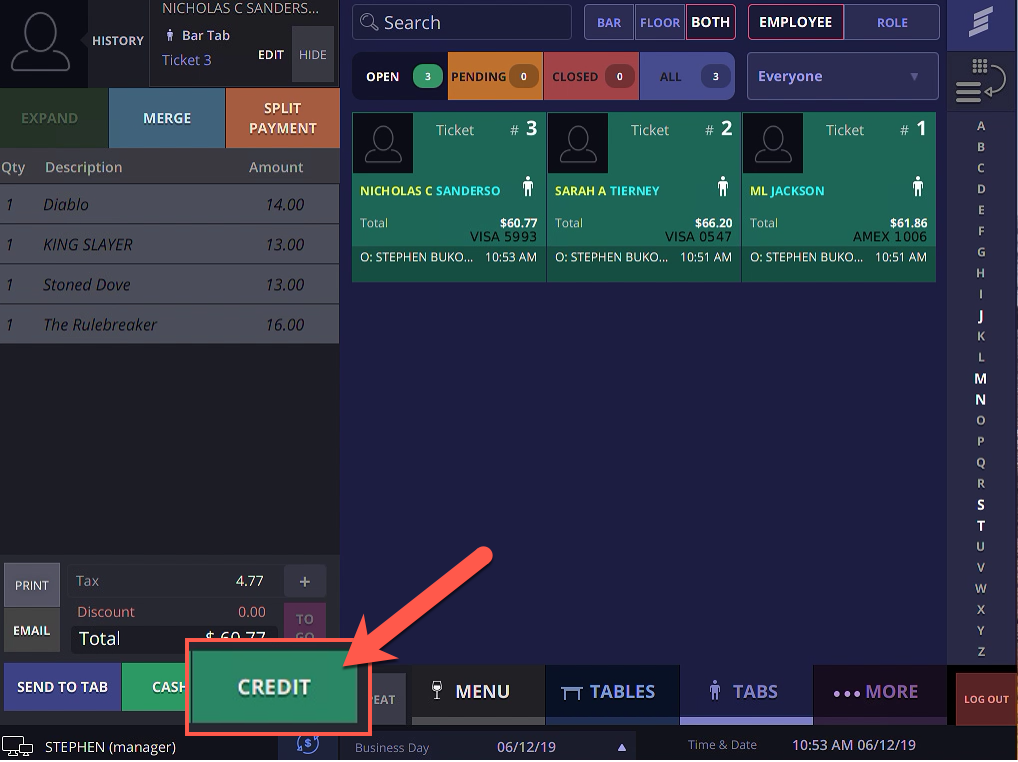 Step 6
Click, "Charge Existing" to run the credit card