How To Add a Custom Tender
Prerequisite:Start at the Web url of the venue.
Step 1
 Click the hamburger tile in the top left corner of the web browser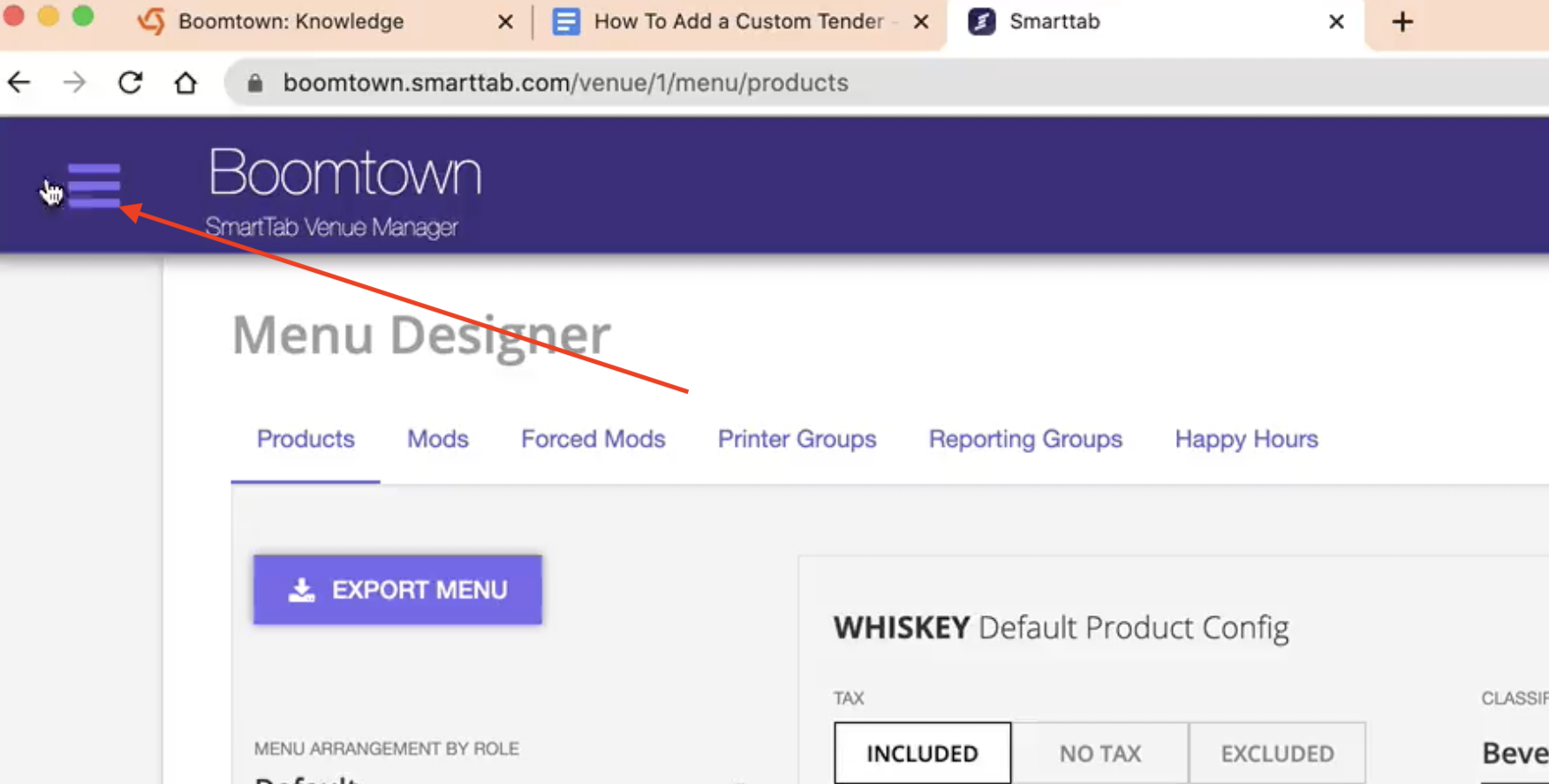 Step 2
 Navigate to the "Custom Tenders" menu item under "Venue Settings"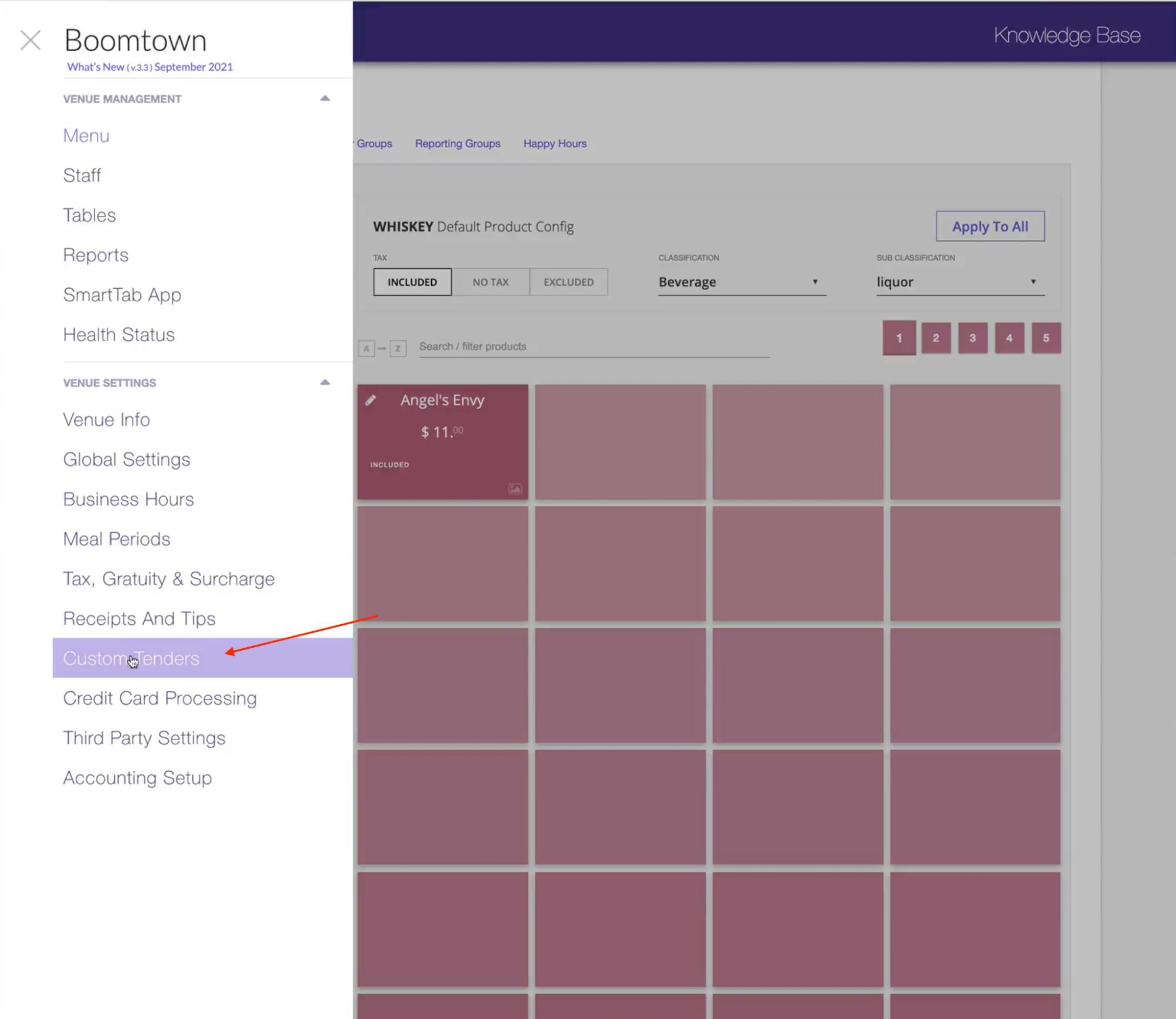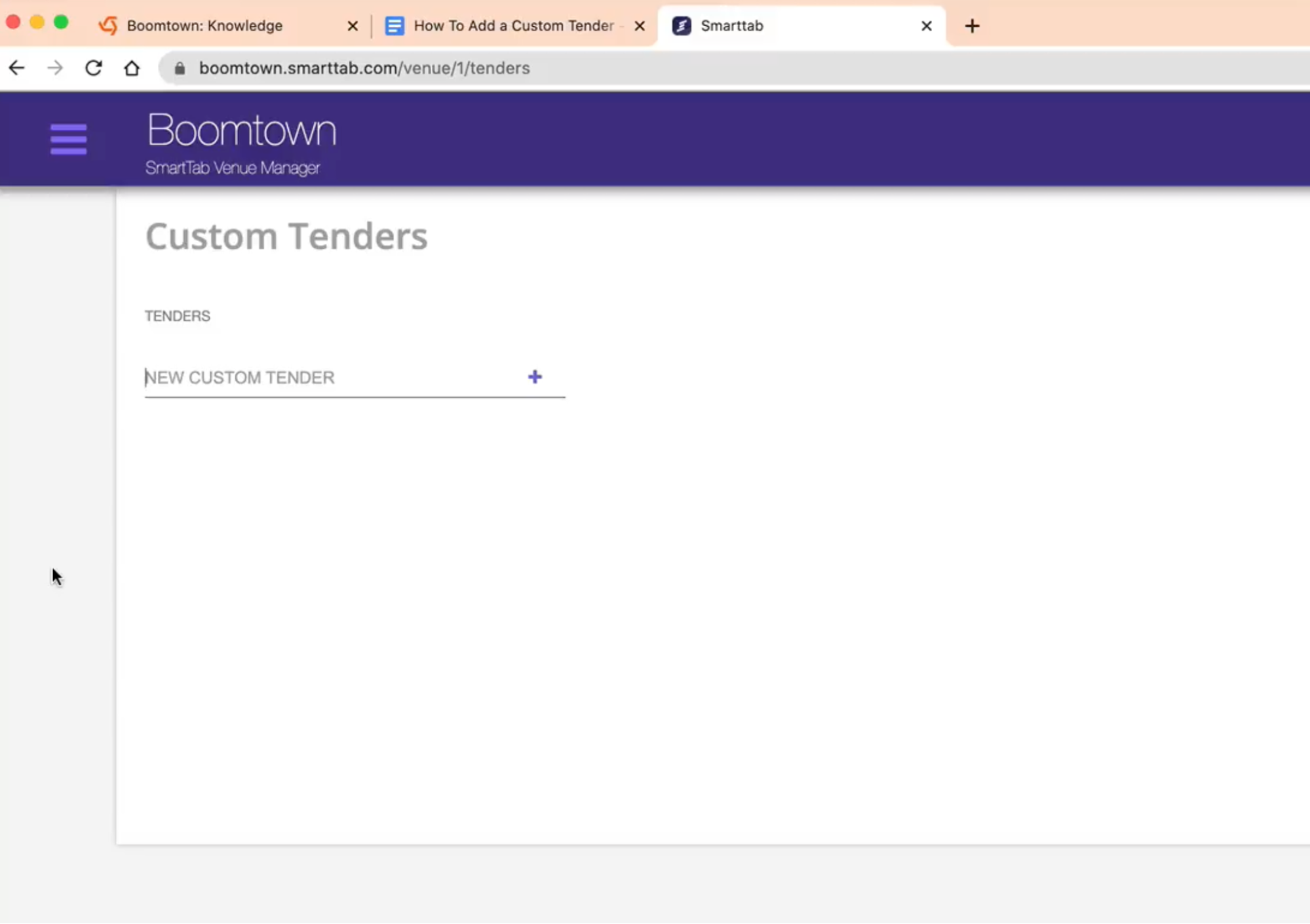 Step 3
Type in the name of the custom tender you want to add to the system.
In this example, I'm using "Gift Cards"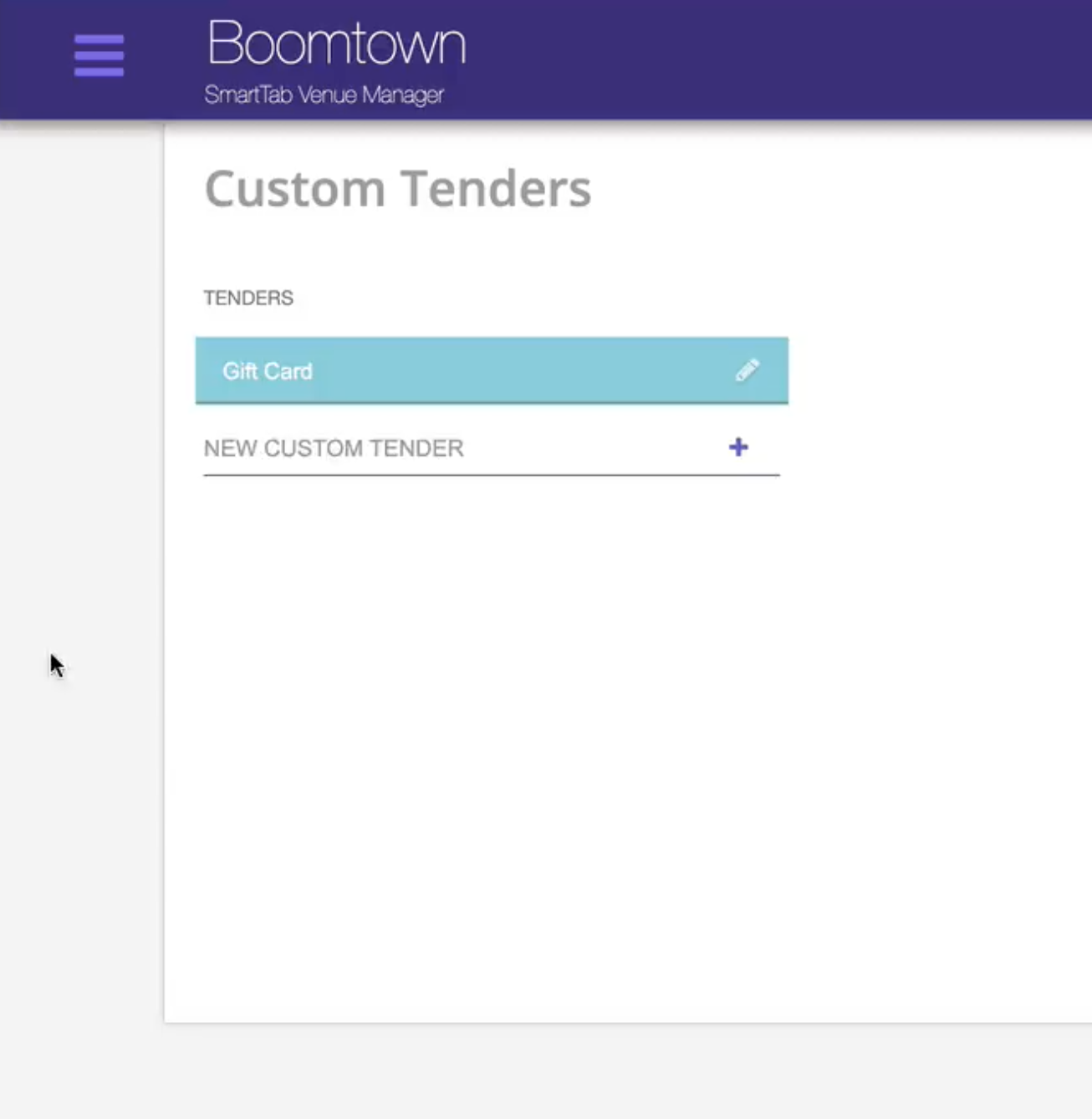 To apply a custom tender Do This:
On the POS Terminal


Step 4
Select "Split Payment" in the top left area of the screen.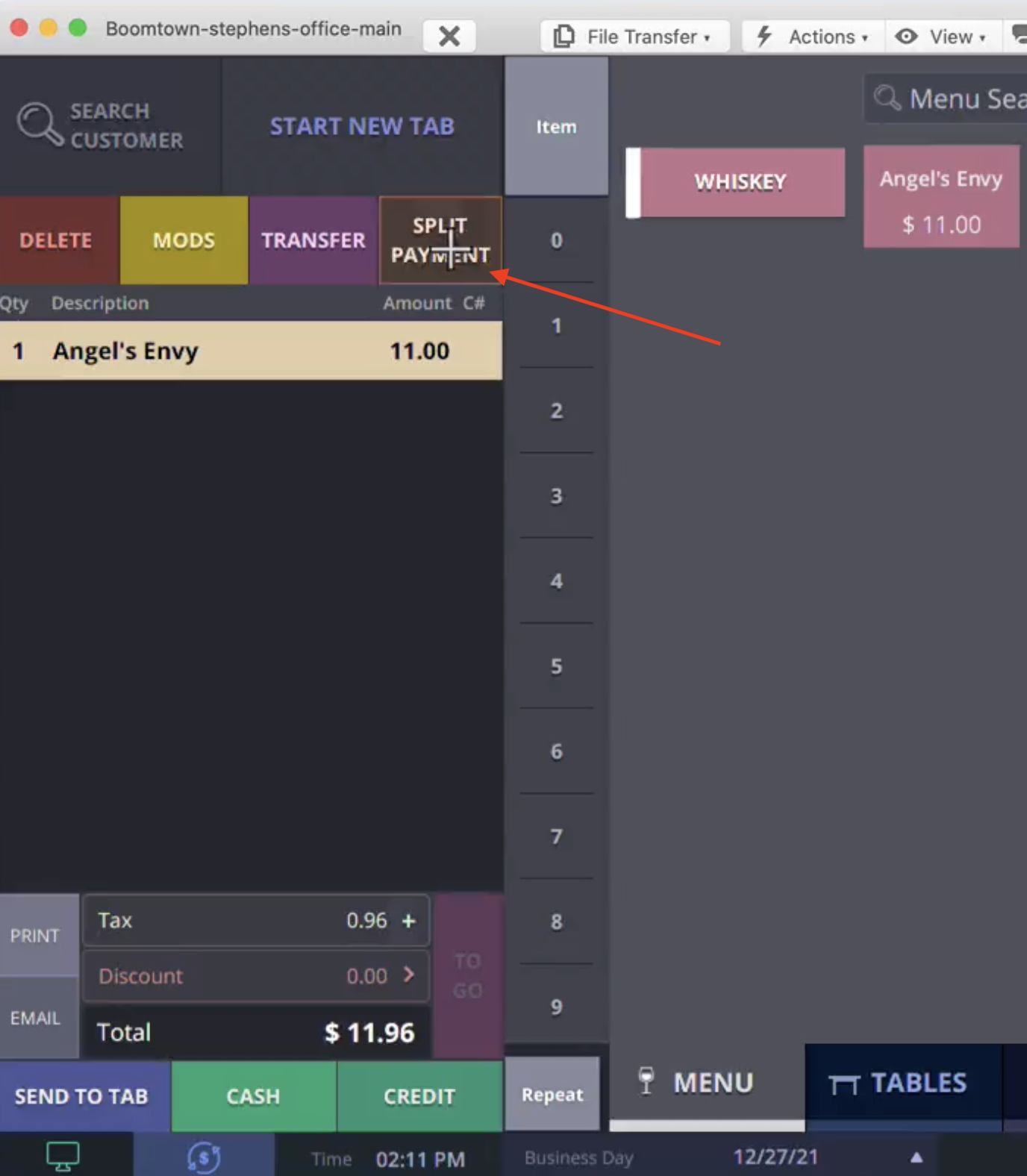 Step 5  
Select "Other Tenders" in the top right area of the screen.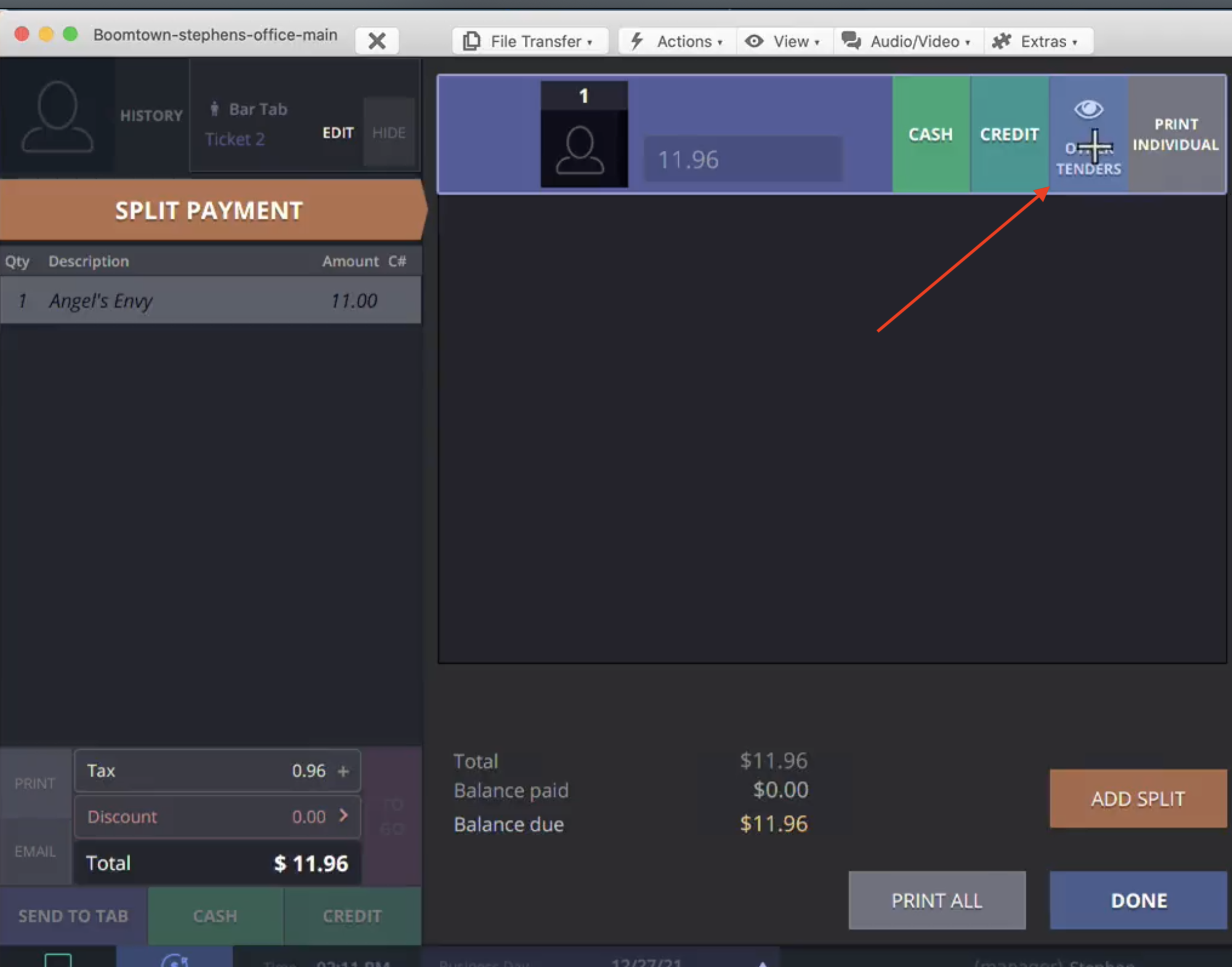 Step 6
Select The new Custom Tender" button that you've added.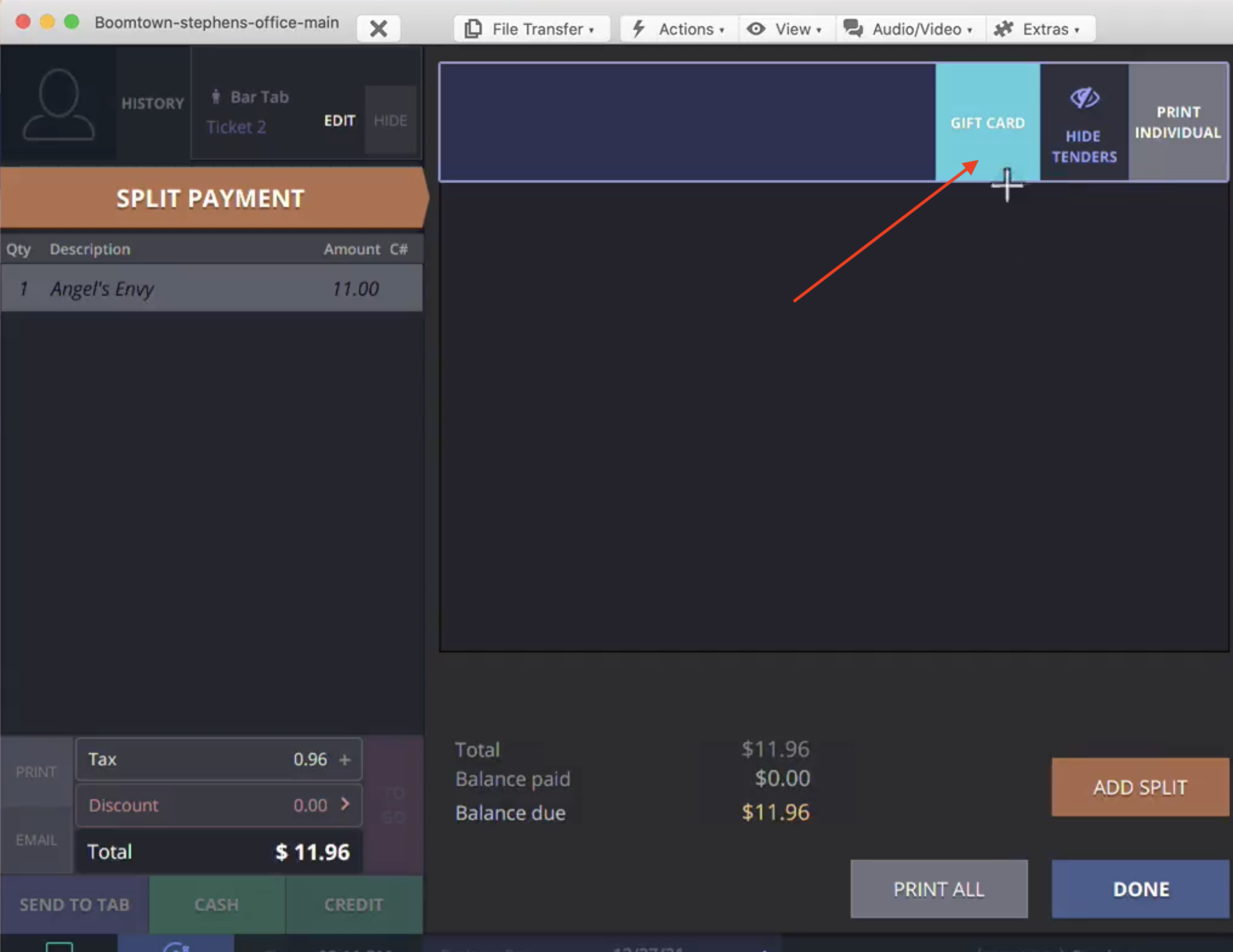 Step 7

Once the "custom tender button" in this example "Gift Card" is selected the user will see a notification of successfully applying the custom tender.