Issuing a refund on a credit card charge from a previous business date.
Prerequisite: 
Need to be performed on a station or server (currently not supported on iOS). 
Step 1
Find the business date at the bottom of the screen.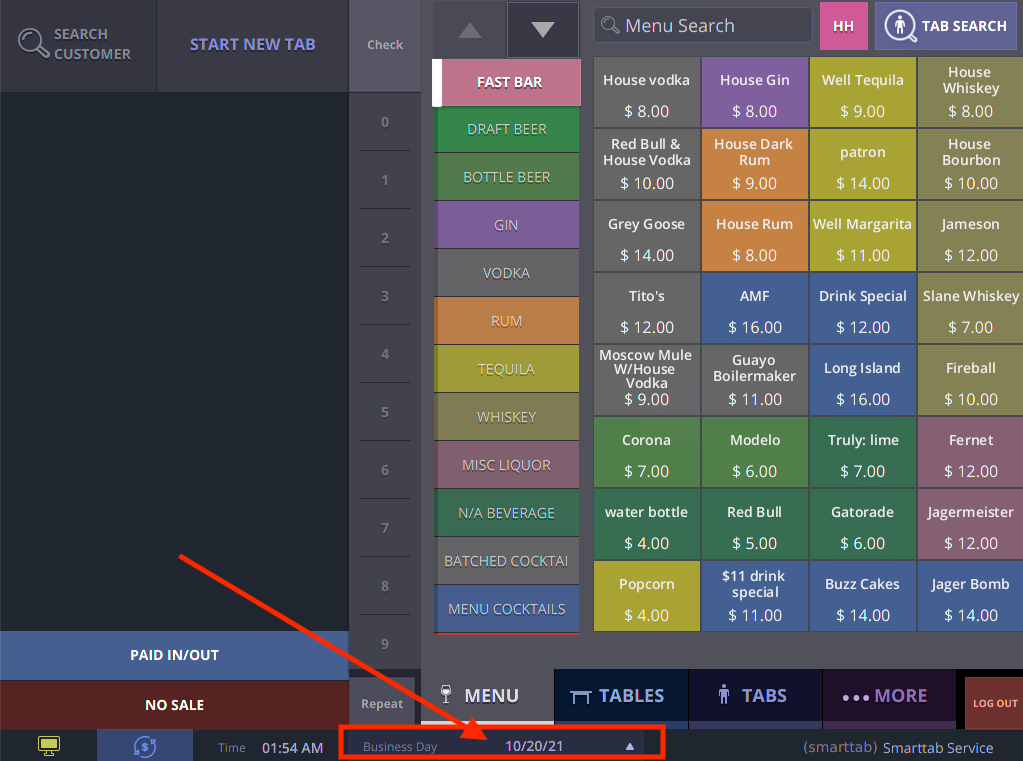 Step 2
Select the date of the tab you wish to refund and select "done".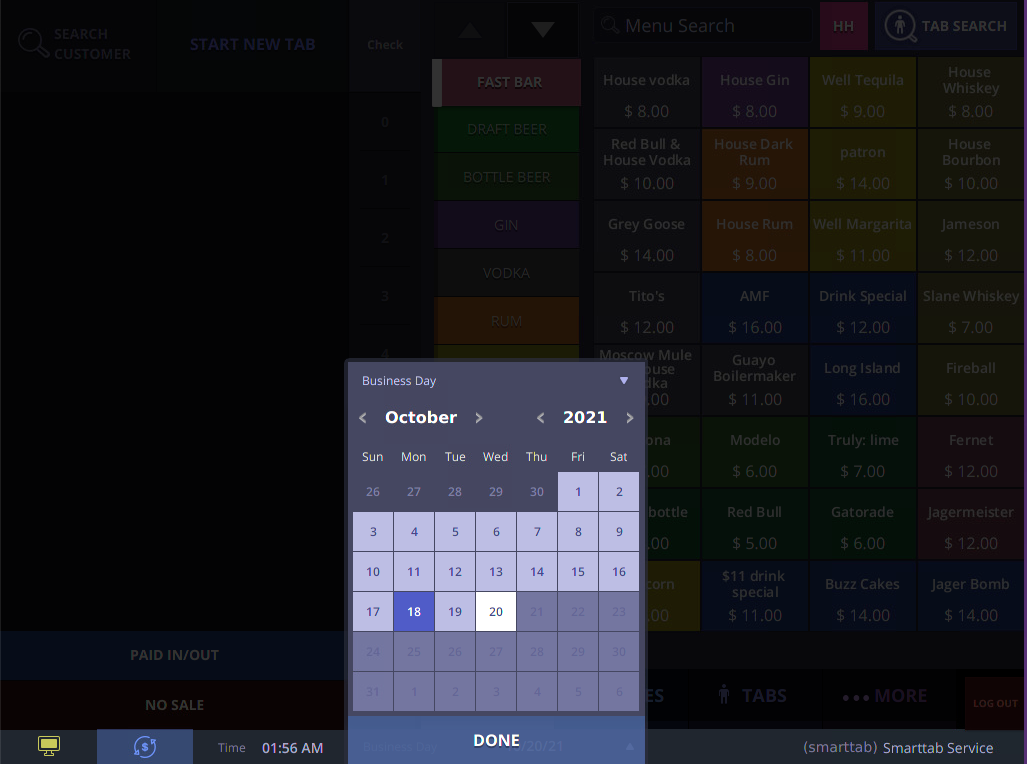 Step 3
Find the tab you wish to refund using the search feature.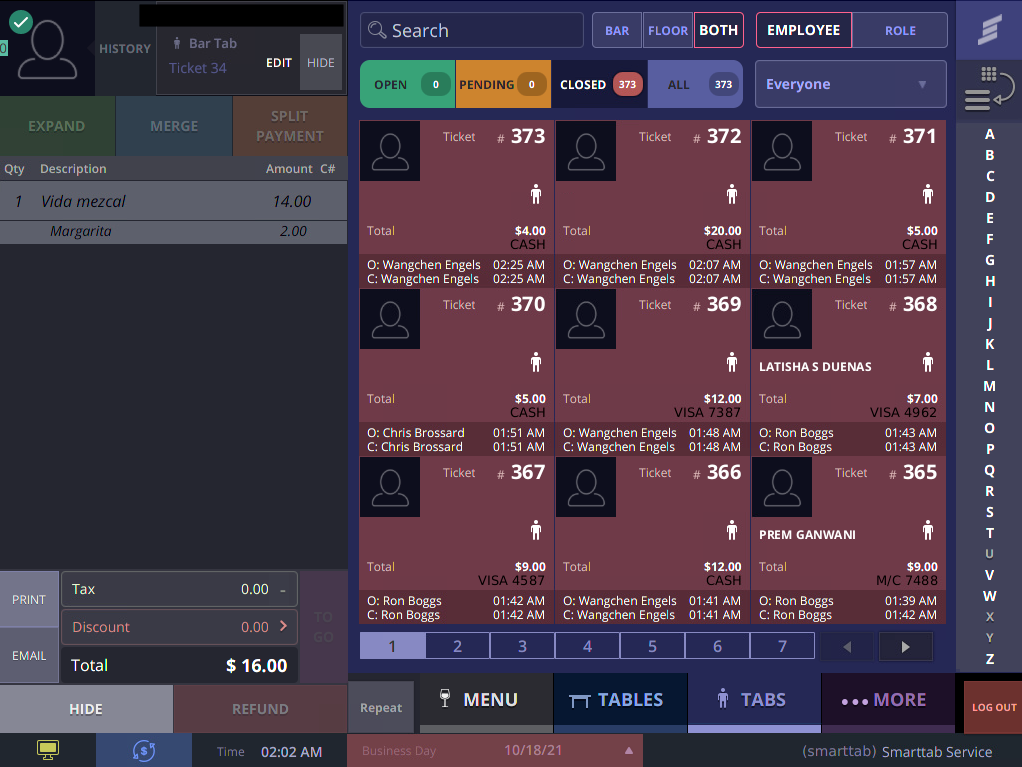 Step 4
When you find the tab, double tap on it to expand the tab.
Step 5
Tap the "refund" button.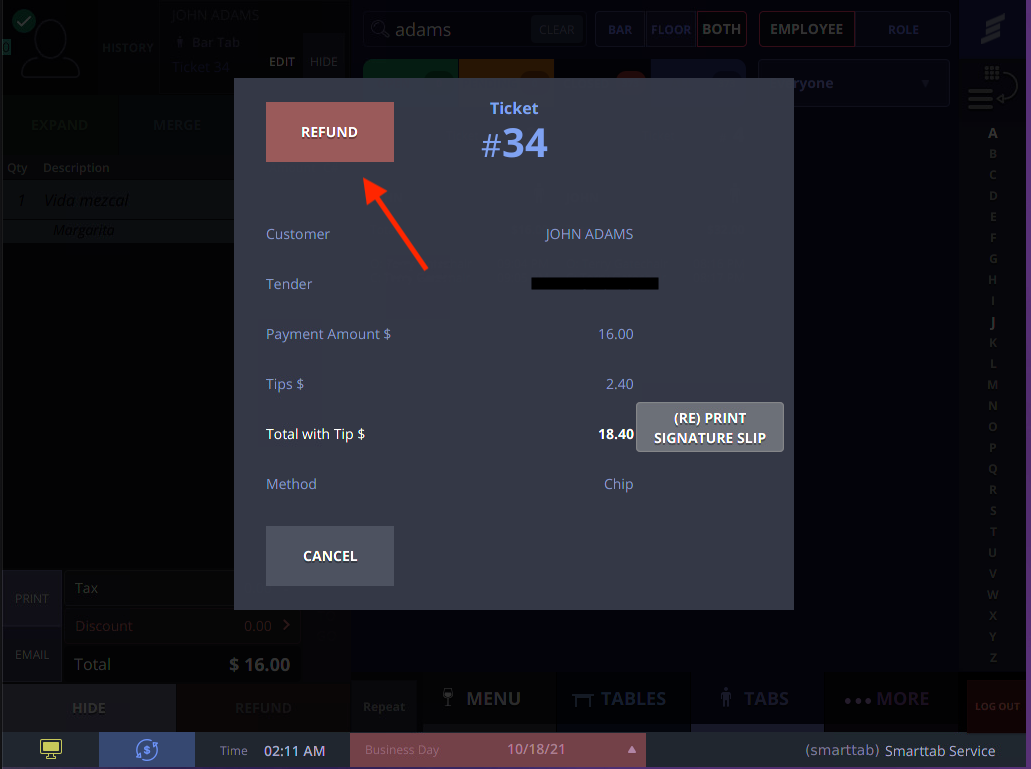 Step 6
Log out or change the business date back to the current date.