Prerequisite:This function is completed from the back-end web URL. A user looking to change this setting will need the username and password to login into the back-end URL of their venue.
Step 1
Click on the Hamburger menu in the top left of your web browser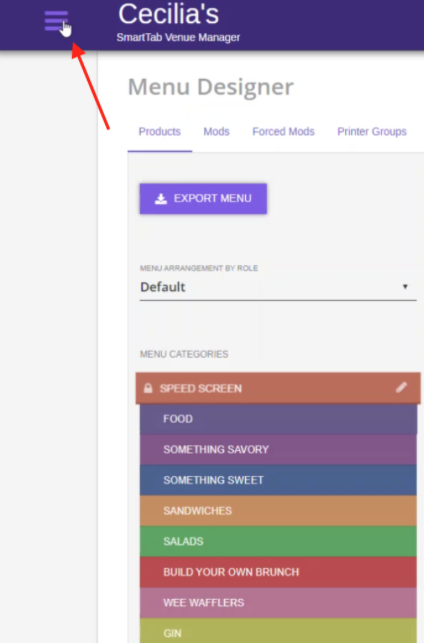 Step 2
Select Staff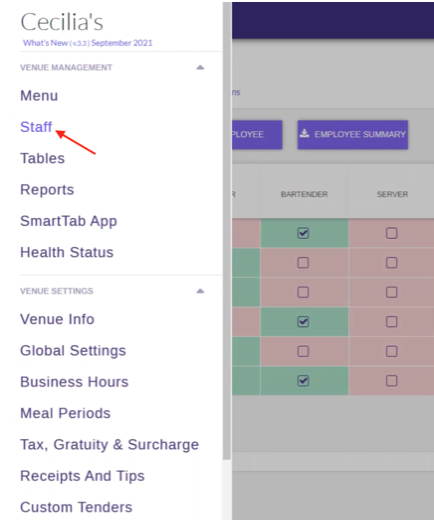 Step 3
Select the DISCOUNT tab. Note: If you choose to add discount groups, the way you label discounts is exactly how you'll read them on daily sales reports.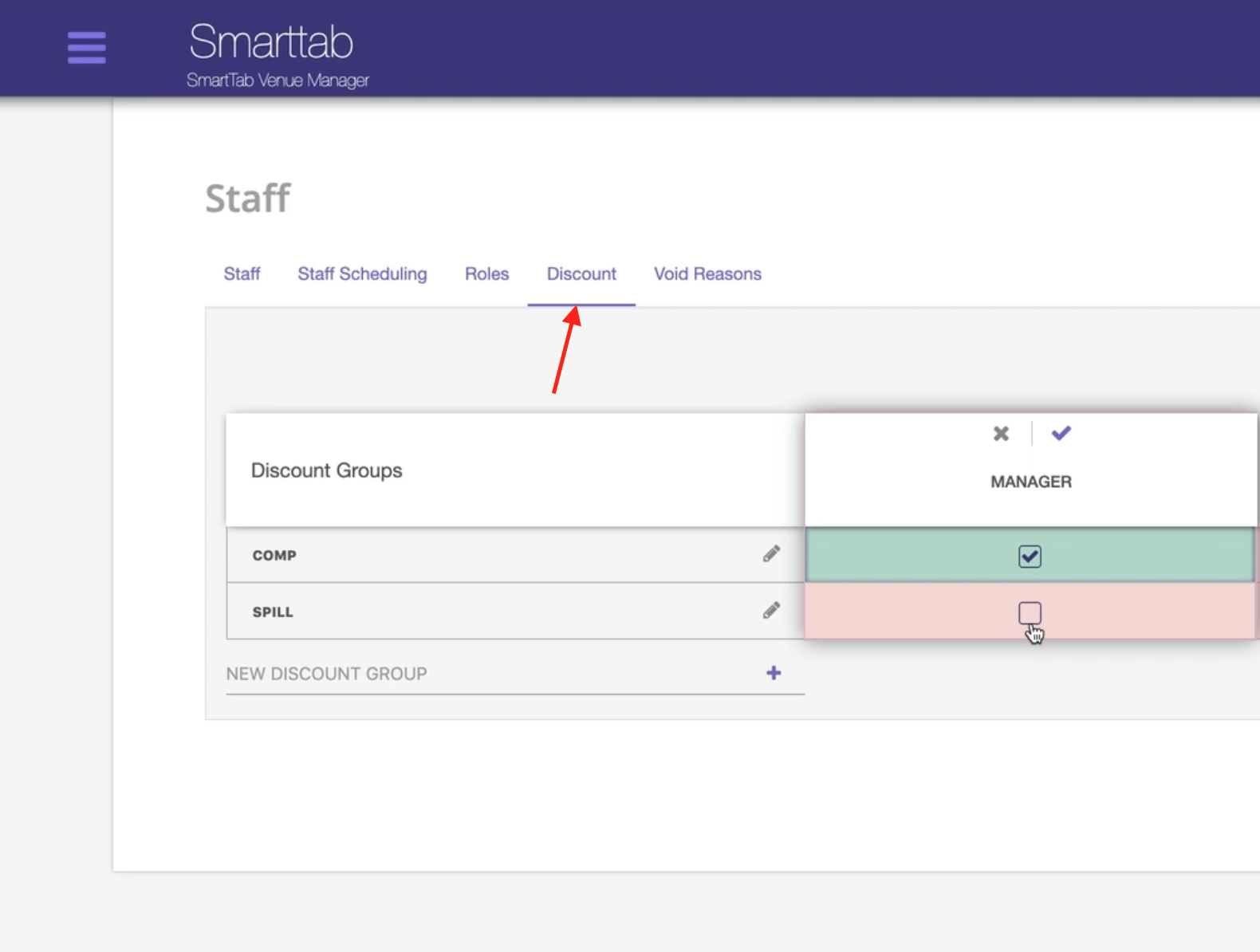 Step 4
Enter in a NEW DISCOUNT GROUP name/reason and press the "+" button

Step 5
Select the roles that can apply a discount using that discount group by checking the check boxes to the right of the discount group.