Prerequisite: This function is completed from the back-end web URL.
A user looking to change this setting will need the username and password to login into the back-end URL of their venue.
Step 1
Click on the Hamburger menu in the top left of your web browser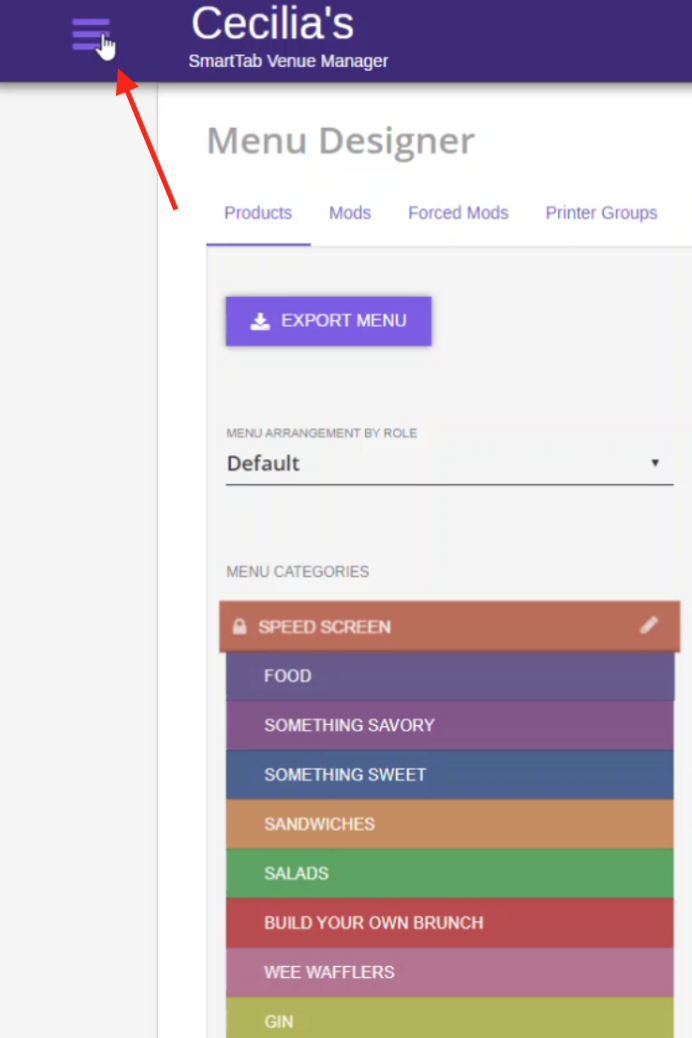 Step 2
Navigate to the STAFF link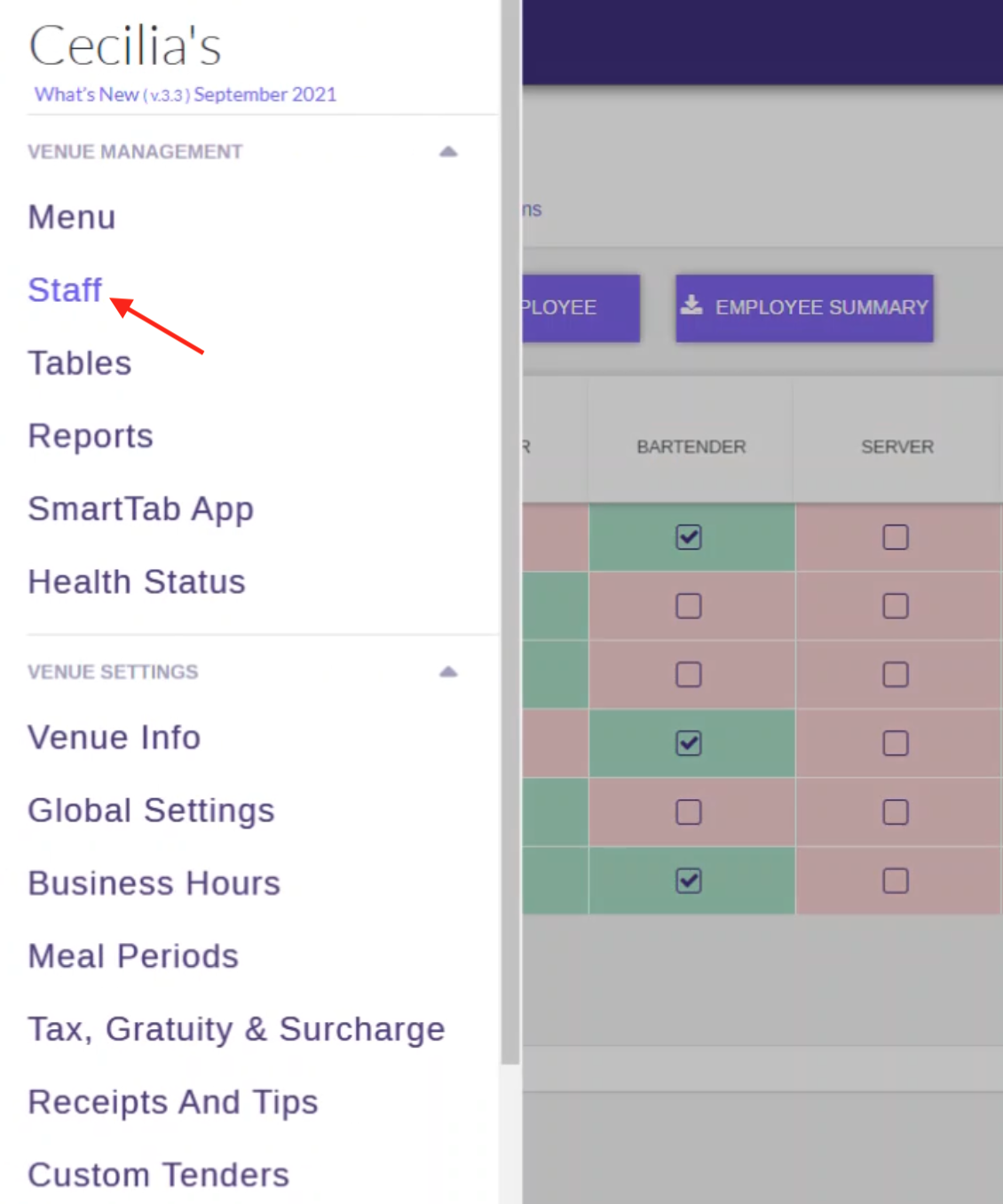 Step 3
Select ROLES and navigate to the position name that matches the privilege permission that needs to be changed.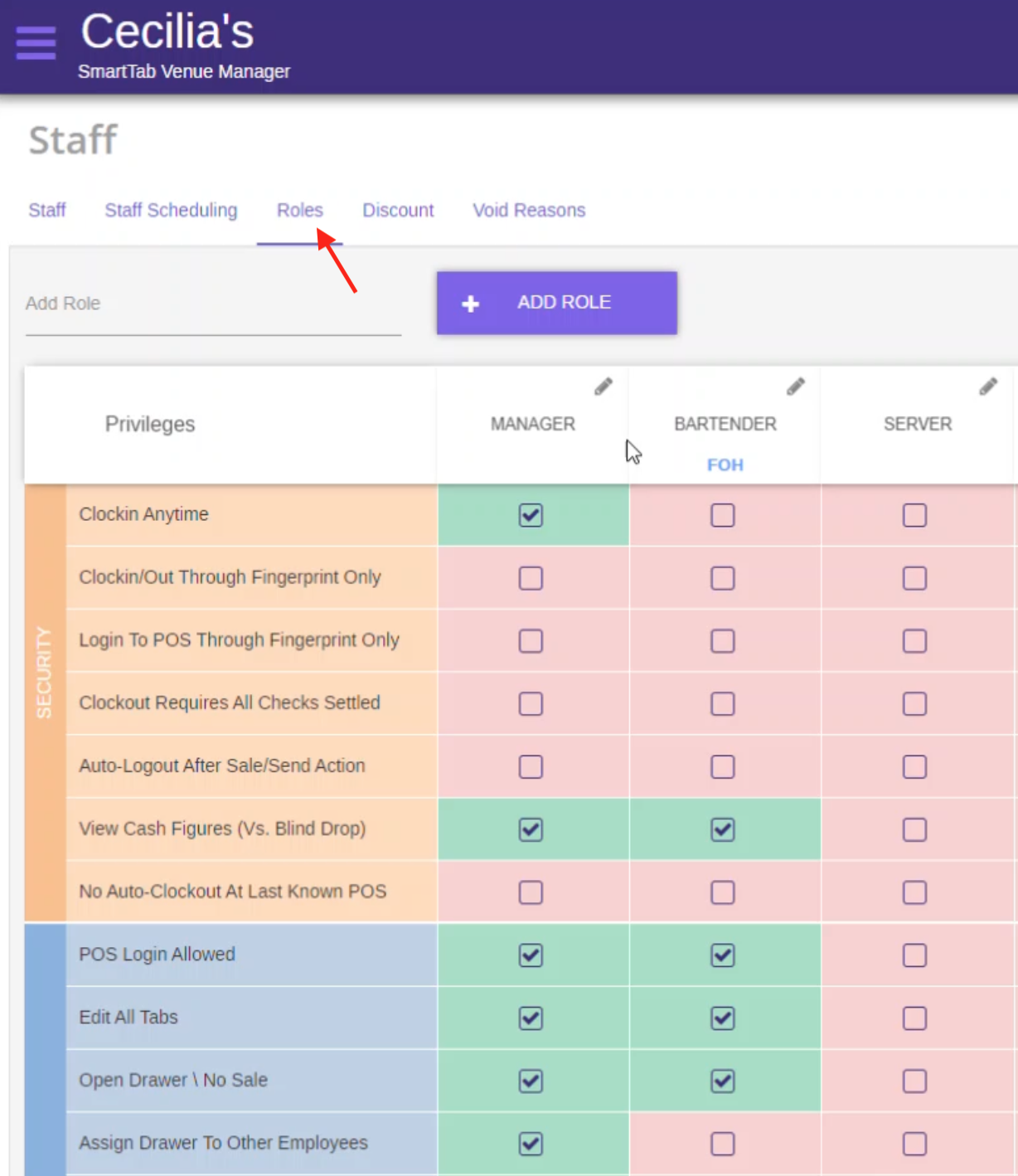 Step 4
Once determined, scroll down to ACCESS and look for the row labeled "Open drawer/No sale"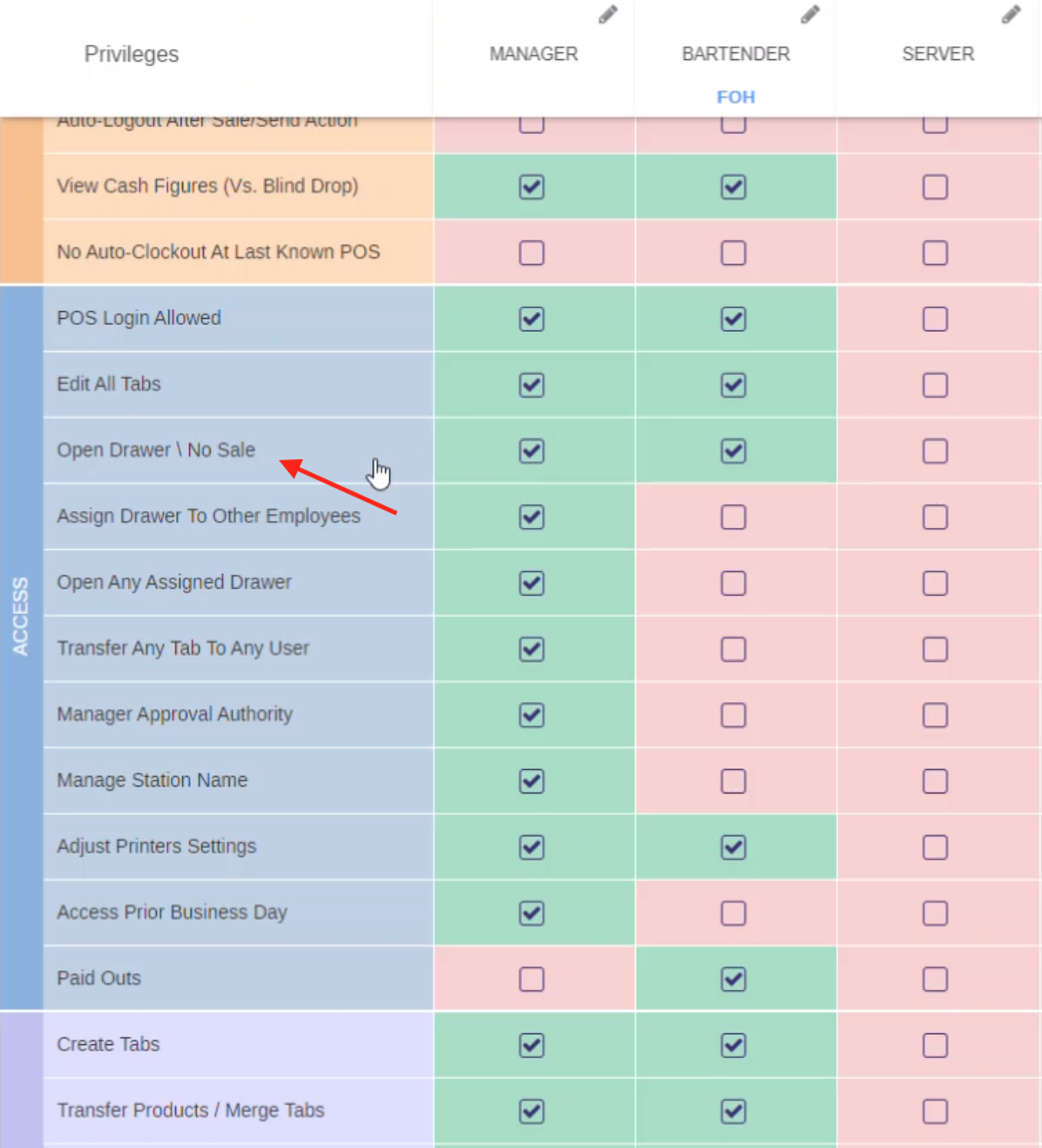 Step 5
If the box is checked then the "no sale" button will appear on POS terminal. **If unchecked then the "no sale" button will not appear.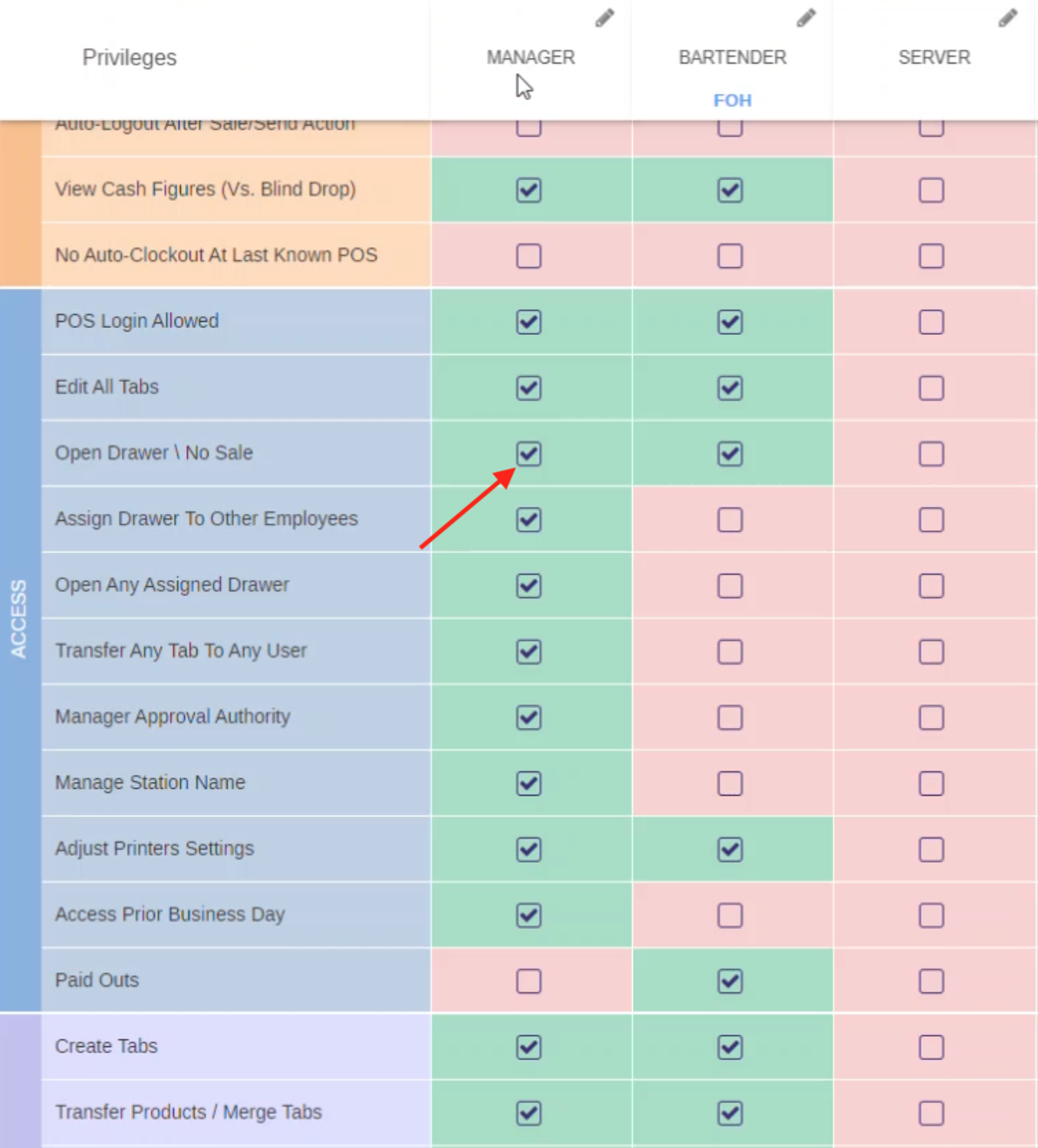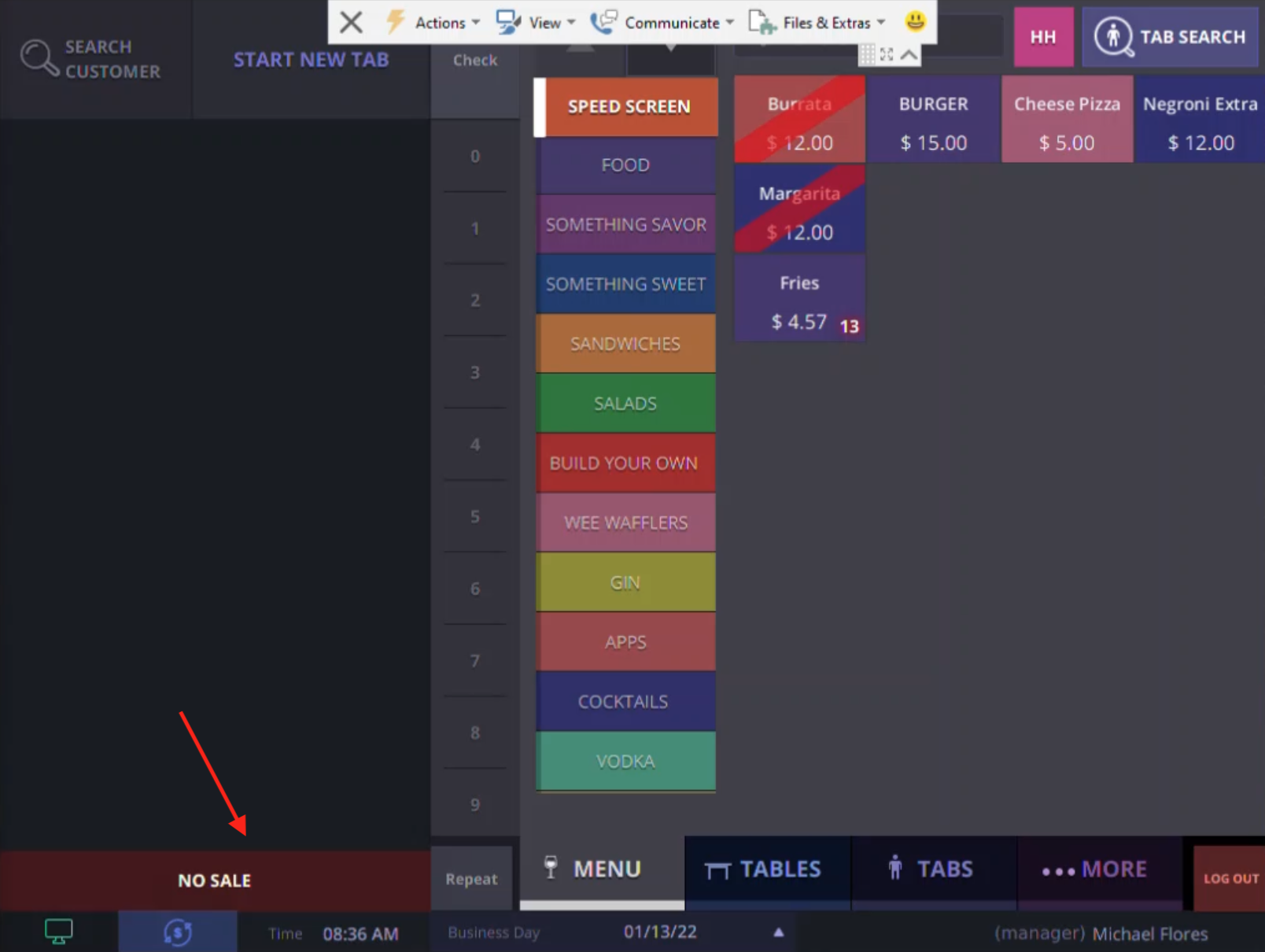 Unchecked