Step 1
First thing you want to do is type in the names of the roles that you want in your system and select for each role if it is FOH or BOH. This will define your labor costs.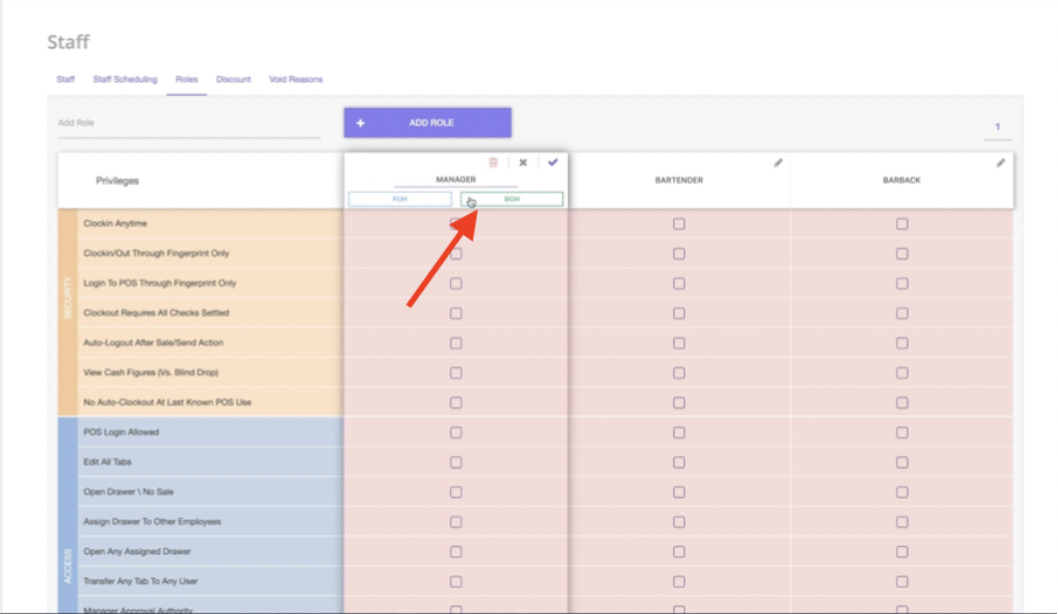 Step 2
Next you will need to select the privileges you want under each role. Hit the pencil icon on the top right of each role and edit by clicking the box to check mark the privilege. Once marked, hit the purple check mark in the top right to save your edits.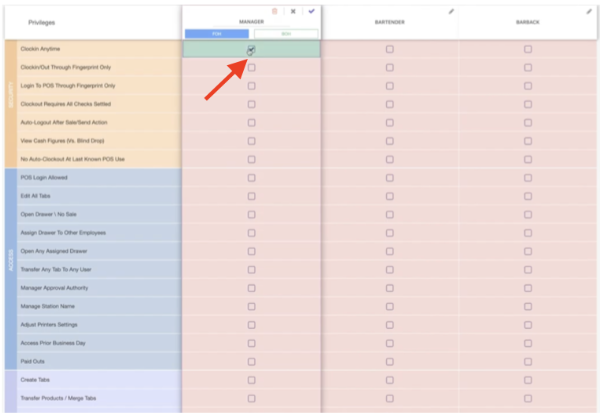 Step 3
If you want to set specific privileges for certain individuals you can do so by going to the staff section, selecting their name, then hitting the "rights" button at the top. There you can select specific privileges for the employee verses editing the privileges for the role as a whole.